Jennifer Lopez On Her Kids Entering Showbiz, 'There's Nothing I Can Do To Stop Them'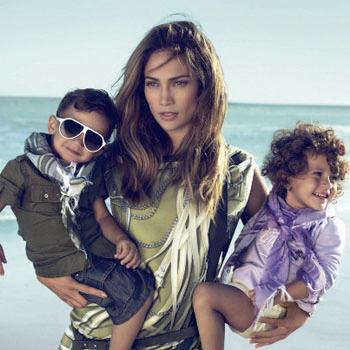 Looks like Jennifer Lopez and Marc Anthony's twins could have Hollywood careers in their future!
In a new interview, the sexy superstar opens up about the talents of her nearly 4-year-old son, Max, and daughter, Emme, and the likelihood of them following in the footsteps of their uber-famous parents – and RadarOnline.com has the details.
"If they're going to do it, there's nothing I can do to stop them -- and I'll support them," Lopez explains to Women's Wear Daily about how she would handle it if one of her kids wanted to work in entertainment, adding that she would still make them go to school though.
Article continues below advertisement
"I don't want them to be in the business at a young age. I just don't think they need that burden, that pressure," she says. "They should have a normal life - go to school, play, grow up. They should have a family life, as solid a foundation as I can give them. If they want to go off and be artists or singers or dancers or pilots or architects or anything - then they have my full support. "
Lopez, who was promoting her latest fragrance, Glowing, during the exclusive interview with the fashion website, also explained that her children are already showing creative talent!
"They are both artistic children, but you never know what avenue that's going to take," she explains. "I can hear that Emme can sing. She loves to dance and will sit there for hours watching dance, but you never know what path that's going to take. She could be a choreographer. And I can see that
Max is very comfortable in front of a camera."
Though Jennifer and Marc are currently going through a divorce, the former lovers made an appearance together on The Ellen DeGeneres Show this week, which will air on Monday.