Exclusive
Michael Lohan Says Forget The Judge, Lindsay Needs To 'Make It Right With God!'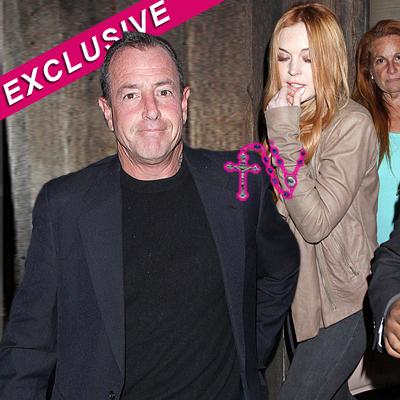 Article continues below advertisement
Lindsay has almost finished her community service and will appear in front of Judge Stephanie Sautner just one more time before her probation finally ends after a series of run-ins with the law, but her father doesn't think she's doing enough in her life.
"On the other hand, judges don't always pass the right judgment themselves," Michael said. "God is the ultimate judge, and he judges us based upon what he sees and knows -- not man! I think we all know that all too well. For those who don't, I feel sorry for them."
After her panned SNL appearance and return to hanging out at clubs lately, Lindsay's pledge to stay out of trouble rings false to her father.
"I've been there myself and Lindsay is there now. We all sit in God's cross hairs, while standing at each crossroad of our life. We have a choice to make and then God will be -- and is -- the ultimate judge," he said.
And, although Lindsay claims to be now drug free, Michael said that he is still concerned about her health and substance abuse.
MORE ON:
Celebrity Justice
Article continues below advertisement
"I'm not worried about Lindsay drinking or doing drugs. I'm still concerned about her because of any prescription medication doctors might have her on. She never needed them before, especially when she was at her best, so why does she need them now?" he asked.
Meanwhile, Michael says that no matter what his relationship with his daughter is, his love for her is only exceeded by God's.
"It appears that she is on the right path, and if she gets on the right path with God, he will hold the final gavel for her," he said.