Exclusive
Lindsay Lohan 'Highly Motivated To Fulfill Her Community Service Obligations'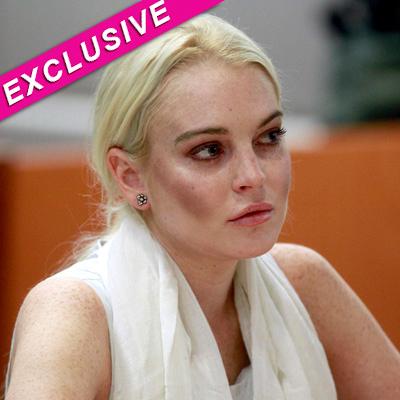 Lindsay Lohan completed her 30-day jail sentence in under 4 1/2 hours, and is looking forward to putting her legal woes behind her, RadarOnline.com is exclusively reporting.
The Mean Girls star, 25, checked into the Lynwood Regional Detention Center on Sunday night to serve her sentence for violating terms of her probation and was released early on Monday morning. The troubled actress arrived at the Century Regional Detention Facility in Lynwood, California at 8:48pm PST Sunday to begin serving her 30-day sentence, but was released at approximately 1:30 m PST Tuesday, due to jail overcrowding.
Article continues below advertisement
"Lindsay is highly motivated to fulfill her community service obligations so she can put all of this behind her and continue to move forward with her career," Lohan's rep, Steve Honig tells RadarOnline.com exclusively.
Superior Court Judge Stephanie Saunter told Lindsay, she will now have to perform all of her community service at a morgue and complete 19 psycho-therapy sessions by March 29, 2012. If she completes them all, her probation will be over and the rest of the 300-day sentence will be stayed indefinitely.