Lindsay Lohan Has A Sushi Dinner Before Checking Into Jail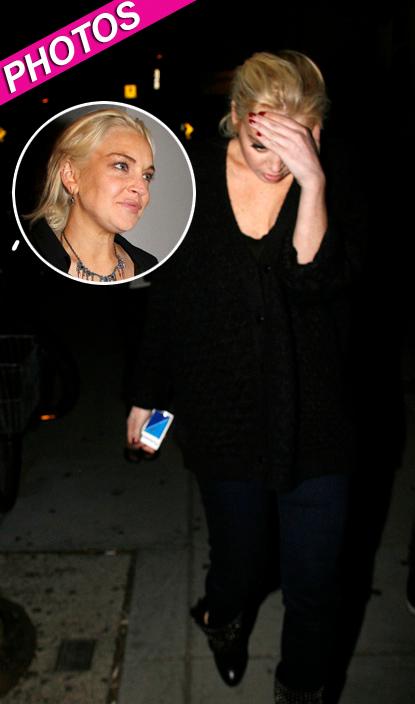 Lindsay Lohan had a low key dinner out with friends Saturday night.
Dressed all in black, with her hair pulled into a simple ponytail, LiLo and her pals went to Wabi-Sabi Sushi & Asian.
The super-casual eatery is walking distance from Lohan's rented Venice Beach home.
The clock is ticking down for Lohan to check into jail.
Last week she was found guilty of a probation violation and ordered to spend 30 days in the Lynnewood Regional Correctional Facility, reporting no later than November 9.
Article continues below advertisement