Lindsay Lohan Released From Jail – 4 ½ Hours After Checking In!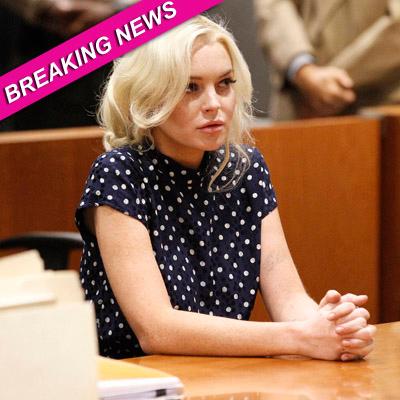 Well, that was fast.
Lindsay Lohan checked into jail Sunday night, only to be released 4-and-a-half hours later, RadarOnline.com is reporting.
The troubled actress arrived at the Century Regional Detention Facility in Lynwood, California at 8:48 pm PST Sunday to begin serving her 30-day sentence, but was released at approximately 1:30 am PST Tuesday, due to jail overcrowding.
Lindsay, 25, admitted last week she had violated her probation by failing to show up at community service appointments at a women's shelter in Los Angeles.
Article continues below advertisement
Superior Court Judge Stephanie Saunter told Lindsay she will now have to perform all of her community service at a morgue and complete 19 psycho-therapy sessions by March 29, 2012.
If she completes them all, her probation will be over and the rest of the 300-day sentence will be stayed indefinitely.
If she fails to do so, she will have to serve the remainder of the 270 days of her sentence.
In an unusual twist, the judge also banned Lindsay from using social networking site twitter while working at the morgue.