Lindsay Lohan Crashes Leo DiCaprio's 'J. Edgar' Party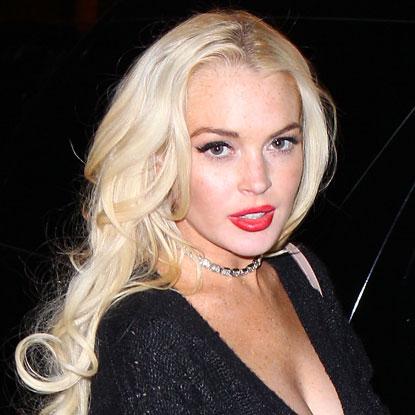 Lindsay Lohan was not going to be denied. The troubled starlet crashed the after party for the premiere of Leonardo DiCaprio's J. Edgar on Thursday and managed to cause quite a scene.
Lilo literally begged to be let in to the bash at the Hollywood Roosevelt Hotel, reports The New York Post.
"Lindsay was arguing with the security to let her in, dropping every celebrity's name to get in. She could be heard saying, 'I have to go and see Leo'," a source said. "Eventually they let her in, but she made everybody uncomfortable. She was aggressive and random, storming around. She tried to get to Leo, but he was surrounded by his security and a posse of his friends."
Article continues below advertisement
Lohan, who recently posed nude for Playboy, also tried to get a picture taken with the movie's director Clint Eastwood and sent one of her flunkies to set it up. They were rebuffed by Eastwood's security.
Lindsay's rep acknowledged Lohan wasn't personally invited to the party but insisted she was invited by a guest who was.
The Mean Girls star is due to turn herself in to jail no later than Wednesday after it was found she violated her probation.