Exclusive
Soccer Mom Turned Manhattan Madam 'Is Still In A Hell Hole' At Rikers, Says P.I.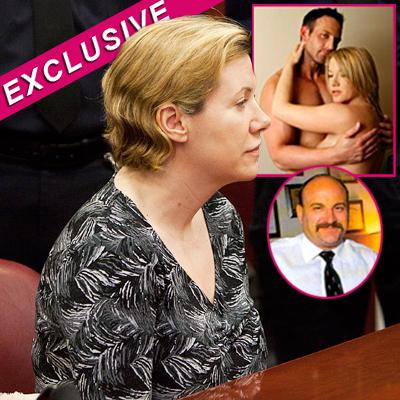 Article continues below advertisement
As RadarOnline.com previously reported, the 44-year-old soccer mom allegedly ran a multi-million dollar sex ring out of an Upper West Side apartment and is currently being held on $2 million bail.
Parco refuted reports he will have to talk in court against his friend, with whom he once planned to help launch an Internet dating site.
"I don't have to testify, I just have to produce documents. I don't have to spill my beans," he revealed to RadarOnline.com. "If they want me to talk, I will very happily and I'll tell them anything, but I think they blew this thing out of out proportion."
Last Thursday, Gristina fired her free court-appointed lawyer, Richard Siracusa, and let go of her pro-bono lawyer, Peter Gleason, in a move that some speculate was aimed to prevent a conflict of interest in Gleason's plan to post his downtown NYC loft as collateral on any bail bond.
The private investigator explained that he is currently taking a back seat and letting her new lawyer, Gary Greenwald build his case. "Right now we are letting the lawyer look at the paper work and I am not doing anything," he told RadarOnline.com.
Article continues below advertisement
"The other lawyer was no good! He didn't do anything for her and was just appointed by the court," he charged. "Mr. Gleason did what he could to help, and he did everything he could, he put his apartment on the line for her.
"I am going to wait and see what transpires over the next few weeks."
According to the New York Post, the changes in representation also suggest that Gristina may be willing to change her tune and strike a plea deal with prosecutors.
"My intention is to meet the D.A. with a view toward a disposition or resolving the matter...if I think that a plea is the appropriate thing," Greenwald told a media-crowded courtroom.
Gristina was adamant last week that she would never squeal on her clients.
"I'd bite my tongue off before I'd tell them anything," she told the Post regarding an inquisition, in which she says she was presented with a quid pro quo offer to confirm the identities of the power brokers involved in her alleged ring in exchange for her freedom.