Soccer Mom Turned Manhattan Madam Ordered To Stay Behind Bars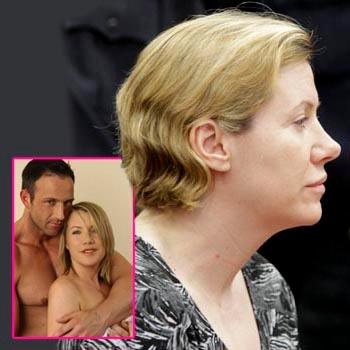 Article continues below advertisement
The soccer mom has fired her free court-appointed lawyer, Richard Siracusa, and let go of her pro-bono lawyer, Peter Gleason, in a move that some speculate was aimed to cancel the conflict of interest in Gleason's plan to post his downtown NYC loft as collateral on any bail bond.
Her new lawyer, Gary Greenwald, announced that Gristina's sister and her husband, real estate broker Kelvin Gorr, are willing to put up property to help secure any bond in a bid to get her home.
According to the New York Post, the changes in representation also suggest that Gristina may be willing to change her tune and strike a plea deal with prosecutors.
"My intention is to meet the DA with a view toward a disposition or resolving the matter ... if I think that a plea is the appropriate thing," Greenwald told a media-crowded courtroom.
Gristina was adamant last week that she would never squeal on her clients, "I'd bite my tongue off before I'd tell them anything," she told the Post on Friday regarding an inquisition, in which she says she was presented with a quid pro quo offer to confirm the identities of the power brokers involved in her alleged ring in exchange for her freedom.
Article continues below advertisement