Exclusive
Heidi Fleiss Slams Manhattan Madam: 'Shouldn't Run A Brothel Around Her Kids'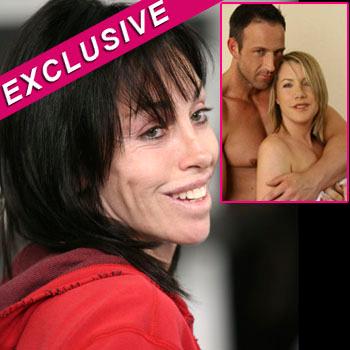 Article continues below advertisement
As RadarOnline.com previously reported, Gristina, 44, appeared in Manhattan Supreme Court on Tuesday where evidence of her alleged prostitution operation was presented to the judge, who ordered that she be held at Rikers on $2 million bond as prosecutors consider her to be an extreme flight risk.
The stay-at-home mom from Monroe County allegedly catered to high-class clients from her Upper East Side location, and had saved away $1 million in the bank after more than 15 years in the booming business.
"It is not the right message for kids. It is not a proper environment, you should not do anything illegal in front of children," scolded Fleiss, 46, who became a household name in 1993 when an FBI wiretapping investigation revealed her multi-million dollar illicit sex business.
"Never in my life did I think this is a good time to have a kid! Thank god for abortion," Heidi told RadarOnline.com.
When it comes to Gristina's New York operation, the original 'Hollywood Madam' believes it is getting blown out of proportion and isn't even comparable to her level of success.
Article continues below advertisement
"She is no Hollywood madam. She probably has some rinky dink internet business," slammed Fleiss.
"No one knows anything about her. She is meant to have Playboy and Penthouse models, but no one has seen one girl. How do we know she has made $10 million?
"My proof is in the pudding. My clients were all billionaires, my girls were all supermodels, I have a $5 million house.
"I am the last madam ever, there will never be another," bragged the former Celebrity Rehab star. "Times have changed, the world has changed.
"You will never see a 25-year-old living in a million dollar house running the business at that level again. I dealt with the richest people in the world, now you can buy a girl from Craiglist for $300."
The former madam who had the likes of Hollywood bad boy Charlie Sheen as a client went on to give RadarOnline.com insight into the secret of her sex biz success.
"Success in this industry is nothing to do with how beautiful the women are, it is about knowing how to connect people and knowing who went with who. I knew who would make the most money," Heidi, who has left the bright lights of Los Angeles and now lives in Pahrump, Nevada, claimed.
Article continues below advertisement
"It isn't an easy business, say it is polo season in Argentina – you have to get a group of girls together to go down there who aren't going to fight or steal their underwear.
"It was fun times. I had girls all over Europe, it was very difficult, and very exciting!"
Fleiss doesn't believe that Gristina has even a fraction of the success that she enjoyed – or the perks of the job.
"It doesn't sound like she was living large," she commented. "I lived large! I had Ferraris and went to parties every night.
"I think people are fascinated with this because it is fun to fantasize about these things. No one is ever going to do what I did at that level, no way. People did know what I dealt with, I wasn't some woman on a pig farm," said Heidi, referring to the fact that Anna has six pet pigs on her property in Monroe County.
On Friday, Anna vowed to keep her mouth sealed about who garnered sex through her, reported RadarOnline.com.
Article continues below advertisement
"I'd bite my tongue off before I'd tell them anything," Gristina told the New York Post regarding the DA's inquisition, in which she says she was presented with a quid pro quo offer to confirm the identities of the power brokers involved in exchange for her freedom.
"She would probably be embarrassed to say who they were!" quipped Fleiss, mocking the credibility of Gristina's black book.
RELATED STORIES: