Manhattan Madam In Solitary Confinement, DA Trying Any & All Means To Get Names Of High Roller Johns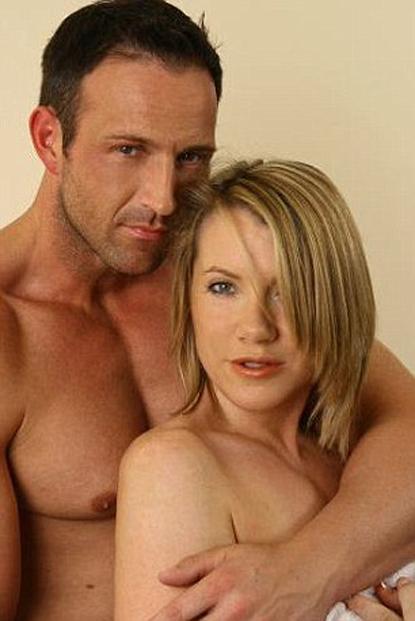 In an explosive new jailhouse interview with the New York Post, accused Manhattan madam, Anna Gristina, breaks the silence she's kept since her February 22 arrest on one charge of promoting prostitution, claiming that when New York investigators turned up the heat on her for names of high-profile johns linked to her alleged prostitution ring, she kept her mouth shut.
"I'd bite my tongue off before I'd tell them anything," Gristina told the paper Friday regarding the inquisition, in which she says she was presented with a quid pro quo offer to confirm the identities of the power brokers involved in exchange for her freedom.
Article continues below advertisement
"In effect, it was, 'Tell us what we want, and we'll let you go,'" Gristina, currently in custody at notorious Rikers Island prison, told the Post. "It's not about me; it's bigger than me ... police are trying to sweat me out. They are clearly trying to break me."
Regarding allegations brought by the prosecution that Gristina trafficked underage girls to provide to her well-to-do client roster, she said, "Absolutely not."
Gristina insisted to the paper she's had no part of any such nefarious sex scheme, claiming she's made her living — barely — as a real estate developer.
"I've been struggling to keep my daughter in college to pay the tuition," Gristina said. "Our utilities are always on the verge of being shut off. I can show you the bills. We live very much a simple life."
Asked about prosecutors' claims to have evidence of her bragging she's networked with the town's elite -- including police and politicians -- Gristina said she made the claims to make herself "sound better."
Article continues below advertisement
Gristina said following her arrest last month, she was grilled by a series of investigators who wanted to suss out info on her regarding ten men they believe linked to her alleged circle of vice.
"The ones I knew were people I've known for a long time who are in politics, investing and real estate," she said, estimating she was familiar with about half the names. "I kept asking for a lawyer. And they'd leave, send someone else in to try to get me to talk. And we'd do it all over again.
"I got the impression they were trying to make a case, but they didn't really know what it was. They were obviously trying to get at something. You know what it was? It was fishing. I still have no idea what they wanted ... they are trying to squeeze me for information that I don't even know what it is, or have."
Gristina said past the bells and whistles, the fact that authorities arrested her on a single charge of promoting prostitution speaks volumes as to the misconception she's the second coming of Heidi Fleiss.
Article continues below advertisement
"If I'm such a big, high-profile madam, making all this money, and they had to investigate me for five years, why did they arrest me on a single promoting-prostitution charge -- and only after I refused to talk to them?"
Gristina said that she feels like an ant under a microscope in the bowels of Rikers, where she's being held in solitary confinement.
"Picture an old military barracks, with plastic mattresses and rusty springs ... I'm in there by myself: It's a whole room," Gristina said, adding temps hit 100 degrees regularly. "It smells like cat urine. It's just deplorable. It's not a normal Rikers cell."