The Secret Life Of The Manhattan Madam, What Turned Soccer Mom Anna Gristina To The Sex Trade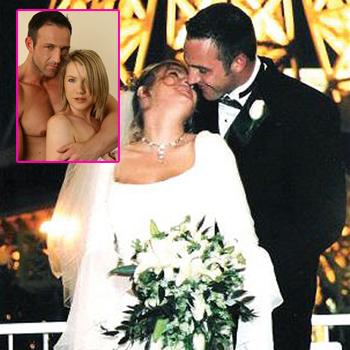 By Debbie Emery - RadarOnline.com Reporter
The shocking case of the soccer mom who ran a million dollar undercover brothel has proven that you never really know your neighbors, as local residents living near Anna Gristina in Monroe county were amazed to hear that she was secretly a high-end Manhattan madam after-hours.
As RadarOnline.com previously reported, Gristina appeared in Manhattan Supreme Court on Tuesday where evidence of her alleged prostitution operation was presented to the judge, who ordered that she be held at Rikers on $2 million bond as prosecutors consider her to be an extreme flight risk.
Article continues below advertisement
The dramatic double life led by the 44-year-old married mother-of-four has lead many people to ask, who really is Anna Gristina?
Anna grew up in Edinburgh, Scotland, where she was adopted as a young child by an older couple, gardener John Tennant and his wife, Annie, a maid, who already had five children.
The family lived in a little village named Kirkliston, which is eight miles from the capital city and bizarrely nicknamed Cheesetown, but after attending the Scottish version of high school there she cut all ties when she moved to America, reported the New York Daily News.
"I'm not surprised to hear she is involved in this," her sister-in-law, Gwen Tennant, who is married to Anna's brother, John, told the Daily News. "We really have nothing to do with her anymore. She moved away and never bothered."
The main contact Anna has with friends from her old life is to post photos on her school's reunion site showing her in sexy semi-clad clinches with her third boy toy husband, Kelvin Gorr.
Article continues below advertisement
"I'm a CEO," she wrote to one old friend, and to another, "Takes a lot of work," and "Happy where I am," to a third.
After jumping ship from Scotland and moving to America, the petite green-eyed blonde walked down the aisle with her first husband, Fernando Pak, when she as just 24 and the couple had two daughters, Suzanna and Noelanie.
Little else is known about her first spouse, but husband number two, Dario Gristina, left a more lasting impression, his last name! Anna, and the Italian engineer welcomed a son, Stefano, before parting ways and divorcing in 1998.
According to the Daily News, also that year Dario was arrested for picking up a prostitute, a sinister foretelling of his ex-wife's future career.
He pleaded guilty to disorderly conduct and took a plea deal again two years later in an impaired-driving case, but neither charge prevented him from his current run for the state Assembly as a conservative Republican.
The high-spirited Scottish gal met her third and current husband while dancing at a club near Monticello in the Catskills, and the good looking couple was wed in a sparkling ceremony in Las Vegas under the lights of Sin City's Eiffel Tower 10 years ago.
Article continues below advertisement
They now have a son together, Nicolas, 9, and live in a sprawling ranch house in the woods of Monroe, Orange County, with their children, bulldogs – who she likes to dress up – and six pet potbellied pigs.
In her spare time, when not managing a stable of beautiful "Penthouse and Playboy models'' to service clients who "were all millionaires except two billionaires — hedge-funders, CEOs and real-estate moguls," Anna liked to volunteer at a pig rescue center.
MORE ON:
Celebrity Justice
"She's done a tremendously good job and every time I've asked her to do something, she was right there with me," Susan Magidson, who runs Ross Hill Farm in the Philadelphia area told the Daily News.
"She is one of the most generous people I know with her time and her commitment."
Neither Magidson nor Gristina's neighbors had any inkling that she ran a whole other business in New York City's Upper East Side on East 78th Street that had reportedly earned her more than $1 million.
Article continues below advertisement
Described as "a typical mom" who wore jeans, a flannel shirt, baseball cap over her ponytail, old boots and a J. Crew barn jacket to drive her kids to school, Gristina hated going into the city. "You would never know she had another business . . . She was honestly just a mom," a source told the New York Post.
While those who knew her and realtor Gorr were unaware of her blooming brothel, investigators had been monitoring Gristina for the past five years and listened to her brag in secretly recorded conversations about her insider informants throughout law enforcement in the NYPD, the DEA, the FBI and ICE, the Daily News reported.
Anna was very caring with her children and pets, but those who crossed her saw the dark side of the woman who allegedly made $10 million during 15 years in the illicit sex trade.
On one of the calls recorded by investigators, Gristina recalled sending some hired muscle to intimidate her competition: self-proclaimed King of All Pimps, Jason Itzler.
The wealthy madam suspected Itzler of stealing her girls, pumping them for information and feeding it to the FBI.
Article continues below advertisement
"I called my guys," she recounted. "My guys sent some people over to (Itzler's) office to have a little talk with him. The guys, I think, made him very nervous. He never bothered me again."
Gristina kept her secret life hidden for so long by meticulously guarding both her identity and her assets.
"I always deal in cash," she revealed. "Anything I own is in different (corporate) names. My signature is not on anything. Even my car is registered to a corporation," and she never put money in U.S. banks.
"The day you get arrested, they take your money, your land, everything," she said. "All my accounts are located outside the country under another name.
"I'm not stupid. I don't have a $2 million home and then claim $30,000 a year to the IRS," explained the down-to-earth mom, who also used Skype instead of making phone calls because it is not traceable. "I don't take trips to Tahiti."
RELATED STORIES: