Exclusive
Soccer Mom Turned Manhattan Madam 'Is Being Used As A Pawn By D.A.' Says Private Eye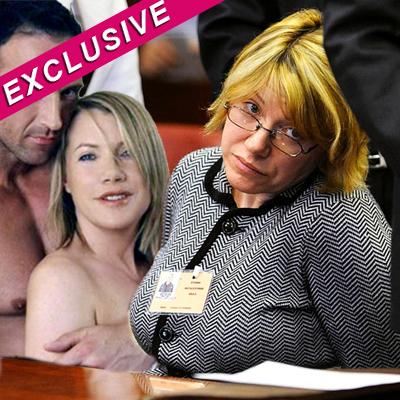 By Debbie Emery - RadarOnline.com Reporter
The arrest of soccer mom turned Manhattan madam Anna Gristina has spiraled into a shocking sex scandal with many asking how she lived such an illicit double life, and it's only going to get more outrageous, RadarOnline.com is exclusively reporting.
On Monday, Gristina will be back in a New York City court for a hearing that her private detective Vincent Parco said is going to be "a f*cking circus.
Article continues below advertisement
"This case has taken more twists and turns than a corkscrew in wine in a bottle," he told RadarOnline.com in an exclusive interview.
"This is very lurid and sexy and has all the earmarks of a wild case in the news."
As RadarOnline.com previously reported, Gristina, 44, appeared in Manhattan Supreme Court last Tuesday where evidence of her alleged prostitution operation was presented to the judge, who ordered that she be held at Rikers on $2 million bond as prosecutors consider her to be an extreme flight risk.
Parco has known the mother-of-four since last September when they met through her ex-husband and Gristina asked him to collaborate on a dating website project she was working on.
"She needed investment capital for it and she asked me to do the security and check people's backgrounds," he told RadarOnline.com.
"We met a few times about it and had a networking meeting with people. I went to an animal rescue meeting with her and her husband, Kelvin Gorr. We were in the planning stages but it never got off the ground."
Article continues below advertisement
Parco believes that Gristina is being made an example of by the District Attorney's office.
"This case shows the root level of incompetency by the D.A. They are really screwing a lot of things up," said the private eye.
"The fact that she claims she has connections with the District Attorney's office and the FBI meant they can take over the case. The D.A. wants to make a big splash because he has been looking bad lately and this is his way.
"Anna is being used as a pawn."
Under the current charges of promoting prostitution, the Scottish native can get anything from two to seven years, said Parco.
"She is getting a very bad deal out of this, they said she had minors in her group and that means the other prisoners beat her up so she is in solitary. They are pressuring her to name names.
"She will not talk, she will go to jail rather than give anyone up," he explained.
Article continues below advertisement