Exclusive
Kris Humphries To Kim Kardashian 'I Won't Be Bullied By You Anymore'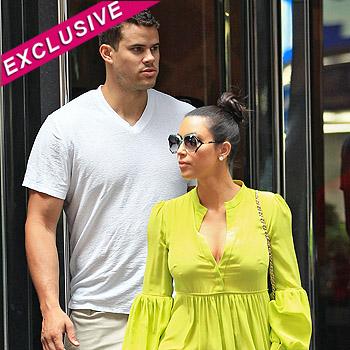 Article continues below advertisement
"Kris is furious about reports that he is making Kim's life hell. It's absolutely ridiculous, and he is telling his friends that he won't be bullied by her anymore," a source close to the situation tells RadarOnline.com. "Kris has told his lawyer to no longer attempt to reach a settlement with Kim. It's a waste of time and he is ready to take this to trial, and he will. This was the last straw for Kris because Kim is attempting to drag his family into this drama and that crosses the line. Kris just wants the truth to come out and that is what the courts are for. A judge can decide if the marriage should be annulled on grounds of fraud. What is Kim so afraid of and why is she fighting their divorce going to trial? Kris' name has been trashed in the press by Kim's camp for a very long time, and he has the right to fight back but he isn't doing it the way she is, and he will have his day in court."
It's been a rough week for the E! reality star as she was flour bombed by an animal rights activist as she walked the red carpet at an event promoting her fragrance. Kardashian told E! News that she was considering taking legal action against the activist. "I am just going to think about it, because I don't want someone to think they can really get away with that. So we are going to handle that," Kardashian said.
Article continues below advertisement
Meanwhile, Khloe Kardashian severed ties with PETA after learning that the activist had strong ties to the organization. "I just received word that the woman responsible has very close ties to PETA, despite PETA publicly stating otherwise," Khloe wrote on her blog on Monday as she voiced her disgust for the People For The Ethical Treatment Of Animals. "Not only has PETA lied to the public, but they have proved that they support this kind of behavior. I've been a vocal supporter of PETA for a long time but I have also been very vocal about anti-bullying, so this was a huge disappointment for me. As you all know, I don't condone violence and bullying and what happened last Thursday was just that."