Exclusive
Child Protective Services Report Says Gabriel Aubry Is 'Loving & Attentive Father'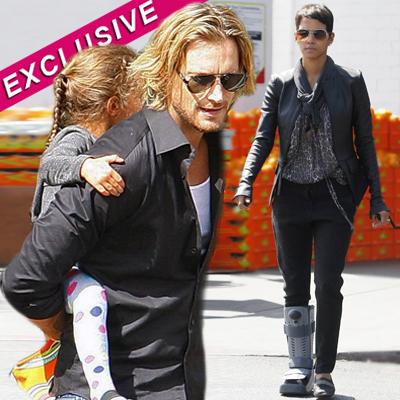 Article continues below advertisement
"Gabe's lawyers have now had the time to read the entire report that DCFS prepared and gave to the judge in dependency court last week," a source tells RadarOnline.com. "The report could not have been more glowing. It was noted that he is a very loving and attentive father.
"Gabe is no longer required to go to anger management classes, but he has told his lawyers he will continue to go because he wants to be the best father possible. Does he have anger issues? Well, as DCFS noted, anyone who has been hauled into court multiple times and doesn't get along with the mother of his child...well, the answer is not anything out of the norm. Gabe is more than willing to work with Halle to co-parent Nahla."
The Academy award winning actress may have actually done her baby daddy a huge favor by hauling him into court multiple times.
"Halle may have done Gabe's custody case a huge advantage by getting a third party involved that fully vindicated him," the insider says. "She wants to move to France with Nahla but Gabe will do everything possible to prevent this from happening, and his lawyers are extremely optimistic the judge grant that motion because it would cut him out of Nahla's life. Gabe isn't a part-time father and the judge will recognize that when considering the decision."