Exclusive
Halle Berry Custody Battle: DCFS Recommending Investigation Into Gabriel Aubry Be Dropped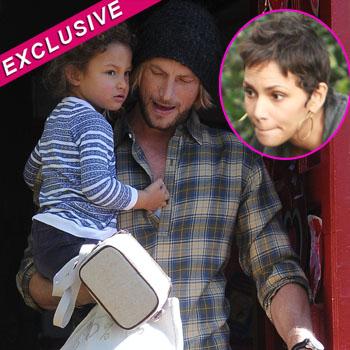 By Jen Heger - Radar Legal Editor
UPDATE: The dependency judge has officially dropped the abuse investigation. Gabriel Aubry is "thrilled" a source told us.
The Department of Children and Family Services has recommended that the investigation of Gabriel following claims he was mistreating his daughter Nahla be dropped after a thorough review that revealed there was no basis for the claims, RadarOnline.com is exclusively reporting.
Article continues below advertisement
A judge in the dependency court is currently reviewing the recommendations from DCFS with Aubry and his attorneys.
The Canadian born model has been embroiled in a bitter custody battle with his ex-girlfriend, Halle Berry, and things ramped up a notch last January when the couple's nanny alleged Aubry pushed her while she was holding Nahla, a claim he has vehemently denied.
As RadarOnline.com previously reported, a judge ruled recently that Gabriel's visitation with Nahla must be supervised, and that he isn't allowed to have the little girl for overnight visits.
"Social workers conducted an exhaustive investigation and interviewed Gabriel, Halle, and other people in Nahla's life," a source tells RadarOnline.com. "CPS concluded that Gabriel has done absolutely nothing ever to endanger the welfare of Nahla. The report also recommends that Gabriel no longer be required to have supervised visitation. The judge in dependency court will have to sign off on this but this is a huge win for Gabe, as he has always maintained that he has done nothing wrong.
Article continues below advertisement