Exclusive
Gabriel Aubry Being Urged To Pen Tell-All About Rocky Relationship With Halle Berry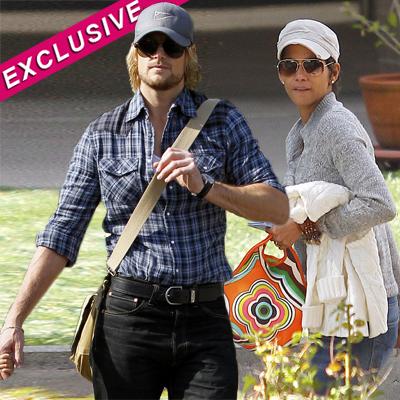 Article continues below advertisement
A police report was filed, but the Los Angeles City Attorney declined to press charges against Aubry.
"Gabriel is being urged to write a no-holds barred book about what his relationship with Halle was really about," a source close to the situation tells radarOnline.com. "From what I can tell, Halle has to be in control at all times, period. It's the reason that they broke up, because he just couldn't handle being under her thumb like that. Gabe feels that relationships are about treating each other equally, but in it seems that in Halle's romantic relationships, this isn't the case.
"Gabe's friends want the world to know the real Halle Berry. However, Gabriel has had many offers to write books and give interviews in exchange for a big payday, but he has turned them all down. One day, Nahla is going to be old enough to understand what was going on between her parents, and he wants to be able to look his daughter in the eye, and say everything he has done, has been for her. Writing a book would be a great way to get back at Halle, but what would that get him? Gabe always thinks of his daughter when making any decision. Halle should count her lucky stars that her ex is being a gentleman, especially under these circumstances."
Article continues below advertisement
Meanwhile, as the warring couple's custody battle rages on, Halle has parted ways with her long time respected attorney, Neil Hersh, and hired Stephen Kolodny.
"Halle was unhappy that the family law judge hasn't made a ruling about her request to move to France," an insider told RadarOnline.com. "The judge has indicated that more time is needed and more information needs to be gathered before a ruling is made. This wasn't good enough for Halle, in Gabe's opinion, so she fired Neil Hersh, who is greatly respected, and hired Stephen Kolodny because he is known as a bulldozer.
"Neither Gabe nor his lawyer are scared or intimidated by Stephen. Gabe thinks this will help his case, because he thinks it shows how desperate and impatient she is. He doesn't believe either that Halle is afraid for her safety, when was the last time you saw her taking Nahla to school with a bodyguard? He believes it's just another plot she is hatching to keep Gabriel out of Nahla's life."
RELATED STORIES: