Multi-Millionaire Who Adopted His Girlfriend Convicted Of DUI Manslaughter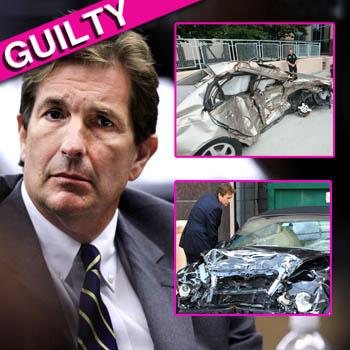 Article continues below advertisement
The judge denied defense attorney Roy Black's request for Goodman to be released on bail and Goodman was taken into custody, reported ABCNews.com.
The hot topic throughout the trial has been exactly how much booze was knocked back by the business mogul, who denied drinking potent Mind Erasers and Irish Car Bomb cocktails at a polo party before the crash.
"At the White Horse Tavern, there are five eyewitnesses. The eyewitnesses unanimously say John Goodman had one drink. Unanimously," Black said, claiming that hurting from the crash, his client staggered to a nearby barn where he found some alcohol which he then drank to ease the pain, in a bizarre explanation as to why investigator reports suggest that Goodman could have had 16 to 18 drinks in his system.
Article continues below advertisement
Instead of calling 911 immediately after the accident, Goodman went to his friend Kris Kampsen's nearby barn that housed a "man cave," where he claims he found a bottle of liquor, "And I proceeded to drink it down," to alleviate excruciating pain from his injuries, while Wilson remained strapped inside his Hyundai upside down, drowning in the canal.
"The civil case will not be tried next week as was previously scheduled," a spokesperson for attorney Scott Smith, who represents the Wilson family, told RadarOnline.com.