Exclusive
Josh Powell's Family Remember Their Slain Nephews, Say 'We're Not Finding Any Comfort'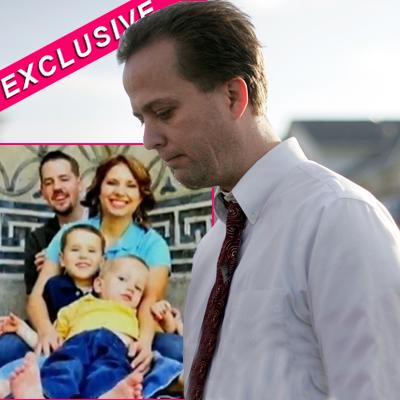 Article continues below advertisement
"Braden was fun, he liked to goof around and was the one who ran about and got dirty."
As RadarOnline.com previously reported, Powell was the prime suspect in the disappearance of his wife in December 2009. On Sunday, he snatched his sons from a social worker during a supervised visit and attacked them with a hatchet, before setting his house on fire and killing them all.
Kirk, who is married to Josh's sister, Jennifer Powell Graves, revealed that the last time he and his wife saw the boys was Thanksgiving when they celebrated the holiday with Susan's parents. Charlie and Braden had been living with their maternal grandparents, Judy and Chuck Cox, since they were placed in their care last September after pornographic images of women and children were found in the home of their paternal grandfather, Steven Powell.
"During the period time when they were living with Steve they became more withdrawn and quiet," Graves explained to RadarOnline.com. "You could tell they were living in an environment with fear and distrust and it came out in them."
But since they moved in with the Coxs, "They were beginning to go back to the little boys we knew before."
Kirk said that as soon as Susan disappeared, he believed his brother-in-law was responsible for her death. "We always thought he killed Susan to have the boys, why would he kill them after that?"
Article continues below advertisement
While he had been known to act strangely, Josh was not violent in front of Graves, and he says there wasn't a strong fear Powell would harm Charlie and Braden.
"There were some very tentative thoughts that it was possible, but I don't think anyone thought he would do anything seriously," said Kirk.
"It has been a rough week. We're doing OK but we're not finding any comfort and answers," he went on to say. "Every day is different, we're at the point now where we want to take the opportunity to mourn."
"There is a public memorial on Saturday, and then a private one after that," the grieving uncle told RadarOnline.com during his sad road trip.
According to ABCNews.com Wednesday, the social worker who monitored the visit between Powell and the boys and who was the last person to see them alive, heard a deeply disturbing conversation from the house moments before the deadly blaze started.
After slamming the front door in her face, "I heard him say, 'Charlie, I've got a big surprise for you'... And then I heard Braden cry out," said Elizabeth Griffin Hall.
Article continues below advertisement