Exclusive
Honeymoon Murder Suspect Is A Free Man, Can Not Be Retried Under Double Jeopardy Laws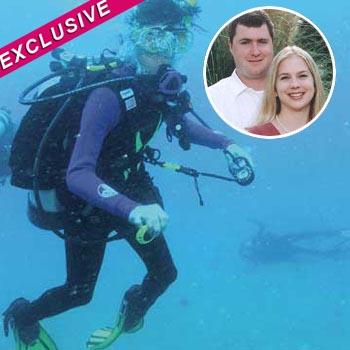 Article continues below advertisement
He will not be retried for this crime, that is it - it's over," Los Angeles Criminal Defense Attorney Dana Cole told RadarOnline.com in an exclusive interview on Friday. "Once the case is dismissed, double jeopardy applies and any retrial is barred."
As RadarOnline.com previously reported, Judge Jimmy Nail ruled that prosecutors failed to present enough evidence of a crime to send the case to jurors, and ended the two week trial by dismissing the case personally.
"The only way to convict him of intentional murder is to speculate. Nobody knows exactly what happened in the water. I'm sure we'll never know," he told the court.
Cole went on to explain how events in the Birmingham, Alabama courtroom came about. "After the prosecution presents its case, the judge has a right to intervene and determine whether enough evidence was presented to allow the case to go to jury," he told RadarOnline.com.
Article continues below advertisement
"He thought it was insufficient to proceed so he was able to use his discretion to dismiss the case. Which is the same as an acquittal."
While followers of the case, including the victim's family, were shocked that it didn't go to jury and Gabe was released after many believe that he turned off Tina's air supply and let her sink lifeless to the bottom of the ocean floor at the Great Barrier Reef, Cole said that the outcome is not unexpected.
"I am not surprised, the judge had always expressed concern and thought the case was thin to begin with. When he heard of the lack of evidence he thought it was based on speculation and innuendo," the legal defense expert explained. "In our system of justice, it is just not enough."
"It was very difficult to try and prove a case when the death occurred 15,000 miles away in Australia. It was a very risky case to begin because it went to trial in Alabama."
Article continues below advertisement
Some witnesses did make the long trip from Queensland to testify, but others were not able to and a reenactment of the fatal dive was deemed unreliable.
"The distance played a huge part, the prosecution tried to get involved in a case that didn't occur in Alabama - it was ridiculous and the judge agreed," said Cole, while explaining that the time since the 2003 crime was not as important a factor in the outcome.
"There are a lot of cold case murder cases, evidence can get stale and memories can fail but eight years isn't that long and at the time it was thoroughly investigated. It was a very risky, difficult case, and the prosecution lost their gamble."
Facing a murder trial in Australia in 2009, Gabe pleaded guilty to manslaughter and accidental killing and served 18 months in prison, before being deported back to the U.S. for the trial in his home state, but Cole said Watson's past guilty plea doesn't effect his future.
Article continues below advertisement
"A lot of times plea bargains are done in a way where someone doesn't have to admit guilt but they feel it is the best interest to take a deal rather than face trial and then just get out of dodge. I don't think he ever expected he would be indicted in the U.S., but even the Australian authorities thought it was a difficult case to prove," Cole told RadarOnline.com.
"Watson is free to live his life and not be concerned by these accusations in terms of criminal liability," he explained. "A trial is not about whether you think someone is guilty or innocent, it is whether you have the proof. Speculation is not enough and that is what this case demonstrated."