Inside The Accused Honeymoon Killer's 11 Day Marriage, See Their Wedding Photos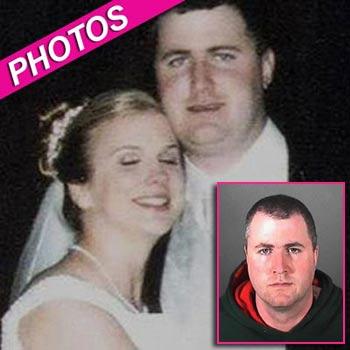 Article continues below advertisement
While their marriage didn't even last two weeks, David Gabriel Watson and Christina Mae Thomas' relationship wasn't a whirlwind like many following the trial assume.
The couple met when they were both students at the University of Alabama at Birmingham, and they were wed in their home city on October 11, when they were both 26, in front of a loving group of family and friends.
The bride glowed in a white off-the-shoulder gown and carried a small bouquet of white, yellow and lilac flowers, as she sat elegantly in the moments before she became Mrs. Watson.
After they both said "I do," the newlyweds where photographed posing in a doorway holding hands and looking like any other couple preparing to spend a long and happy marriage together.
However, RadarOnline.com has learned that even before Tina walked down the aisle she began having concerns about her future husband, and confided to her father that Gabe had urged her to raise the payout on her life insurance through her job at a Hoover department store and name him the beneficiary, reported AL.com.
Article continues below advertisement
According to court papers, Tommy Thomas urged his daughter not to change the documents but to tell Gabe that she had, and after the wedding the Watsons embarked on a trip of a lifetime.
On October 22, the honeymooners took their ill-fated trip on the Spoilsport off the coast of Queensland, where inexperienced diver Tina – who had only become certified just before the wedding - would ultimately be found lying lifeless on the ocean floor while Gabe claims he swam away to find help.
"Tina caught my eye because she was in distress, lying flat, facing up," eye witness Dr. Stanley Stutz testified in court on Thursday. "She was just floating. I was shocked. She looked like she was in a lot of trouble."
Stutz explained how he watched as a male diver in a black wetsuit went to help the woman in peril and put his arms under her arm pits. "I thought he was trying to save her. Then he let go and she sank," he said.
Article continues below advertisement