Accused Honeymoon Killer 'Became Agitated' When Quizzed By Police About His Dive Computer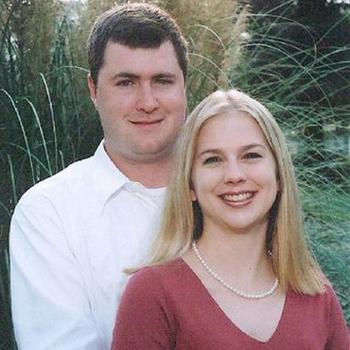 By Debbie Emery - Radar Reporter
The trial continued Wednesday for the Alabama man accused of killing his wife during a honeymoon dive trip on the Great Barrier Reef.
On Wednesday, an Australian police officer Ken Gheringer told the jury in the Birmingham, Alabama courtroom that Gabe Watson was calm and helpful when asked about Tina Thomas Watson's drowning, but then became agitated when told that police would not return his dive computer, reported ABCNews.com.
Article continues below advertisement
As RadarOnline.com previously reported, it's taken eight years for Watson to be brought to justice in the U.S. after he allegedly turned off the air supply of his new wife while the couple were on an underwater adventure in October 2003, in the hope of gaining her life insurance policy.
The computer, which looks like a large watch and tracks the swimmer's dive, is considered a vital piece of evidence in determining whether Watson lied to investigators about the moments before his 26-year-old newlywed wife's death.
Prosecutors in the capital murder trial state that shortly after Watson and his wife entered the water for their dive, Watson signaled to his wife to return to the boat because his dive computer was beeping, indicating the battery was incorrectly installed. He turned the battery around and then they continued with their dive.
Prosecutors contend that Watson used the battery glitch as a ruse to get Tina away from the other divers, and that if the battery was fading then the watch wouldn't do anything at all.
Article continues below advertisement
The 34-year-old suspect told police in a video interview that when the couple submerged again to around 30 feet, they struggled with the strong current.
"We both realized when we got in the current that it was too much and that's when we decided to turn around," he said. "And that's when it happened."
Watson then claimed that Tina panicked and knocked off his mask, and by the time he had fixed it she had sunk out of his reach towards the ocean floor. A fellow diver took a photo of her body lying prone far below.
However, prosecutors argue that Watson turned off his wife's air long enough to kill her and then turned it back on, letting her drift to the bottom.
Watson, 34, has already served 18 months Down Under after pleading guilty to manslaughter there in 2009. The surprisingly short sentence he received sparked outrage among Tina's family, who joined forces with prosecutors in the attorney-general's office to obtain a two-count capital murder indictment against Watson in his home state just before he was freed from prison.
Article continues below advertisement