Trial Begins For Man Accused Of Drowning His Wife During Honeymoon Dive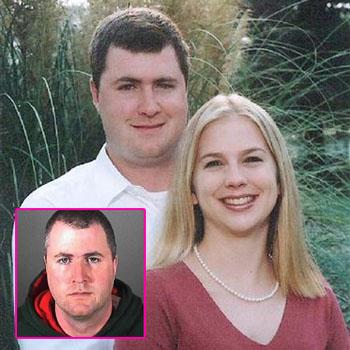 By Debbie Emery - Radar Reporter
An Alabama man is facing capital murder charges after his wife of just 11 days drowned during a honeymoon scuba diving trip in Australia.
It's taken eight years for Gabe Watson, of Hoover, Alabama, to be brought to justice in the U.S. after he allegedly turned off the air supply of new wife, Tina Thomas Watson, 26, while the couple were on an underwater adventure at the Great Barrier Reef in 2003, in the hope of gaining her life insurance policy.
Article continues below advertisement
Watson, 34, has already served 18 months Down Under after pleading guilty to manslaughter there in 2009, reported AL.com. The surprisingly short sentence he received sparked outrage among Tina's family, who joined forces with prosecutors in the attorney-general's office to obtain a two-count capital murder indictment against Watson in his home state just before he was freed from prison.
"What's really important to us is that this go through the process that should have happened in Australia, that he has to stand before the evidence and answer to it," said Tommy Thomas, Tina's father, referring to the fact that Watson has never appeared in front of a jury.
According to the Washington Post, a charge of capital murder normally carries the possibility of a death sentence but former Attorney General Troy King agreed to waive it if Australia agreed to deport Watson.
Defense attorneys Brett Bloomston, Joe Basgier and Mike Hanle, have claimed that the attorney general's office is carrying out a vendetta against Watson and launched a social media campaign against him as a political tool, but Circuit Judge Tommy Nail denied their request to have the case dismissed from the Birmingham courtroom on those grounds.
Article continues below advertisement
The prosecution is contending that Gabe intentionally killed his wife as part of a transcontinental murder plot he hatched in Hoover before traveling to Australia. For the capital murder charge to be upheld, they must prove that he killed her for monetary gain.
They claim that Watson meticulously planned the seemingly romantic trip with the sole aim of killing his college sweetheart and making it look like an accident.