Dr. William Petit To Remarry Four Years After Family Killed In Horrific Home Invasion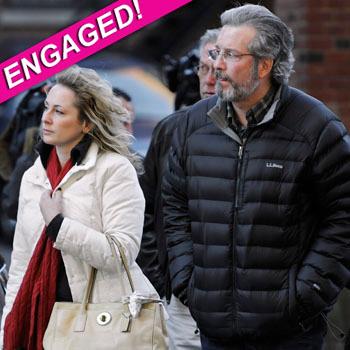 By Alexis Tereszcuk - Radar Senior Reporter
Dr. William Petit Jr., whose wife and young daughters were brutally murdered in their home four years ago, has found love again and is engaged.
Petit, 55, proposed to Christine Paluf, 34, after Christmas but they have not yet set a wedding date according to the Hartford Courant who first reported the news.
Paluf is a photographer who worked events for the Petit Family Foundation, which William founded after the horrific murder of his entire family.
Article continues below advertisement
His wife Jennifer Hawke-Petit, 48, and daughter Hayley, 17, and Michaela, 11, were tortured and murdered in 2007, and Dr. Petit brutally beaten, by Steven Hayes and Joshua Komisarjevsky, both of whom have been sentenced to death in Connecticut.
Petit's family members are thrilled with the engagement. Cindy Hawke-Renn, the sister of Jennifer, told the newspaper that Christine's down-to-earth and jovial personality has helped change her brother-in-law "from a man of despair to a man of hope."
Going on to say that this has been a wonderful thing for William: "There's been a huge change in him. He sees a reason to be happy again, a reason for joy in his life. He still has sad days, periods of sad days, but she helps him with that. She is uplifting, and it makes you want to be around her."
Komisarjevsky will be formally sentenced to death on January 27 and Dr. Petit is expected to make an impact statement at the hearing.
Article continues below advertisement
As RadarOnline.com previously reported, Dr. Petit made a statement outside the courtroom following the guilty verdict, where he revealed how difficult it has been over the past four years since the horrific home invasion.
"I just knew the appropriate thing was to let the law take its course, as exceedingly slow and excruciatingly painful as it was, and there was nothing I could do to make that any better by looking like an enraged or crazed father," grieving widower said.