Exclusive
Dating A Murderer: 'I Thought I Was In Love,' Reveals Petit Family Killer's Ex-Girlfriend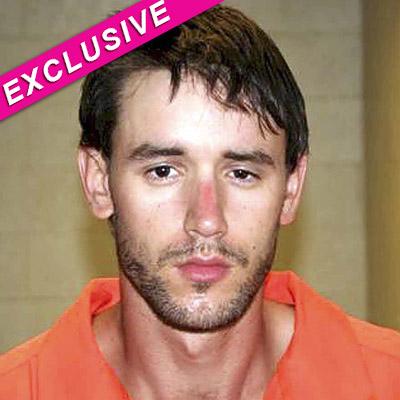 The girl who was dating the convicted Petit family triple murderer at the time of the killings has revealed how his behavior dramatically changed in the weeks before the brutal slayings.
"The first time I met him he was still in jail for burglary," Caroline Mesel exclusively told RadarOnline.com. "My sister was friends with Josh and she wanted someone to go with her to visit him."
While he seemed normal at the time, after being dragged into Joshua Komisarjevsky's dark world Mesel now says she wishes she had never met him.
Article continues below advertisement
"If I'd known this was going to happen I'd have told her to go on her own," she said.
"We were talking for a while and then we started dating after a couple of months. For me it was serious, I thought for him it was serious too. I thought I was in love," revealed Caroline, who was still in high school when she fell for the older, troubled guy.
Once Komisarjevsy had been released from prison to a halfway house, the young couple's dates were still restricted because of security precautions.
"We went to the mall a lot, or we'd just drive around and go to my house or his as he had to wear an ankle bracelet," Mesel told RadarOnline.com.
Experiencing her first love, Caroline was heartbroken when her pastor father announced the family were moving to Arkansas, and then even more distraught when Josh didn't try and persuade her to stay.
"I had the choice to stay in Connecticut with one of the church families. I told Josh and for some reason he insisted that I move," she explained. "That's when I first thought something was weird.
Article continues below advertisement
"I thought if he liked me he'd have wanted me to stay...then after I moved he was trying to get me to come back. I think he was jealous though because the family had two sons and he didn't want me being around them."
Komisarjevsy's strange behavior was more likely down to him getting increasingly drawn into the criminal world of Steven Hayes, his sinister sidekick in the gruesome attacks that took place just two weeks after Caroline and her family uprooted across the country.
"Sometimes I think I could have prevented it. If I was there it may never have happened?" she questioned.
"I think eventually it would have happened anyway."
Four years later, Mesel's ex-boyfriend is back in jail while the New Haven jury decides if he gets life in prison or joins Hayes on death row.
The penalty phase of Komisarjevsky's trial was again focused on his bizarrely religious and abusive upbringing on Tuesday, RadarOnline.com has learned.
Article continues below advertisement
Defense attorneys brought forth more evidence and witness testimony to argue that the fundamentalist teachings of the family's religion turned him into a loner by forcing him to sever all ties with people who didn't follow the bible, the Hartford Courant reported.
As RadarOnline.com previously reported, the 31-year-old was convicted on all counts last month in the Cheshire, Connecticut home invasion on July 23, 2007 that left Dr. William Petit badly beaten and his wife, Jennifer Hawke-Petit, and daughters Hayley, 17, and Michaela, 11, dead.