Horrifying New Details In The Petit Murder Trial Drive Family Out Of The Courtroom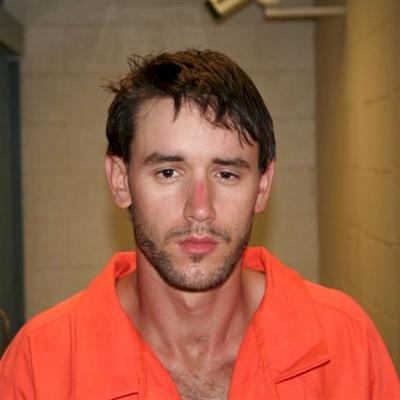 Just when you think the evidence in Joshua Komisarjevsky's death penalty trial for his part in the Petit family murders couldn't get any worse, it took another grisly turn on Wednesday.
Just minutes after the state's chief medical examiner Dr. H. Wayne Carver took the stand to testify, grieving father and husband Dr. William Petit and more than a dozen other distraught family members left the courtroom, reported the Hartford Courant.
Article continues below advertisement
As RadarOnline.com has previously reported, Komisarjevsky is charged with 17 counts including murder, abduction and assault in the triple homicide of a mother and her two children, and the beating of their father.
The grisly case revolves around the seven-hour abduction of Dr. William Petit, his wife Jennifer Hawke-Petit and their daughters Hayley, 17, and Michaela, 11, who were held hostage in their Cheshire, Connecticut home on July 22, 2007.
The death penalty trial of the 31-year-old murder suspect began on September 19 and each day's proceedings has brought new abhorrent details of Connecticut's most horrific crime.
The mass exodus from the New Haven, Connecticut courtroom on Wednesday was no doubt sparked by the family's past experience of Dr. Carver's spare-no-details testimony during last year's trial of Komisarjevsky's alleged accomplice, Steven Hayes, when several jury members were brought to tears.
Article continues below advertisement
It took just hours for a jury to find Hayes guilty, after which he told the court that, "death would be a welcome relief." He will soon get his wish as he is now on death row awaiting execution.
Dr. Carver's latest testimony was focused on the autopsy of 11-year-old Michaela, who was allegedly sexually assaulted by Komisarjevsky during the home invasion before the house was set on fire. Both daughters died of smoke inhalation in the blaze.
Jurors and the remaining family members heard graphic facts from the autopsy that RadarOnline.com has chosen not to divulge due to their disturbing nature.
Much like the chilling and monotonous taped confession that the court heard earlier, suspected killer Komisarjevsky seemed unaffected by the evidence as he looked up at the movie screen of images and listened intently to Carver's testimony while leaning back in his chair.
Article continues below advertisement