Petit Family Killer Visited 900 Porn Sites In One Day Leading Up To Deadly Massacre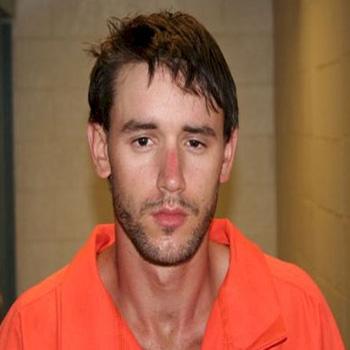 In the days before he took part in on of the most horrific murders in Connecticut history, Joshua Komisarjevsky spent his time surfing hundreds of porn sites, according to his mother, RadarOnline.com has learned.
The convicted triple murderer is currently beginning his second week in court for the penalty phase of his trial as a New Haven, Connecticut jury decides if he spends the rest of his life in jail or joins accomplice Steven Hayes on death row.
Article continues below advertisement
As RadarOnline.com previously reported, Komisarjevsky was found guilty of 17 counts on October 13 for the grisly murders of Jennifer Hawke-Petit and her daughters, Hayley, 17, and Michaela, 11, and the vicious beating of their father, Dr. William Petit, on July 23, 2007.
On Monday, Joshua's mother, Jude Komisarjevsky testified that she discovered "traces of over 900 adult web sites" on her son's computer about a week before the Cheshire home invasion reported the New Haven Register.
The devout Christian told the police about her online findings when they interviewed her days after the crime, although she said never saw her son actually looking at adult sites and the police didn't find any evidence when they searched his computer.
Komisarjevsky's adopted mother also told the court how she suspected that he was heading to a commit a burglary when he sneaked out of the house on the night of July 22 at about 11:50 p.m. because he was wearing a hooded black sweatshirt, his attire of choice for break-ins, and had been acting strange and "hanging out with a guy named Steve."
Article continues below advertisement
Later on Monday, it was Komisarjevsky's sister Naomi who took the stand to face troubling questions after her mother revealed last week that Joshua sexually molested her when they were children.
She revealed how their father, Ben, grilled her for details, doubted whether she was telling the truth and even accused her to trying to break up the family and his marriage, reported the Hartford Courant.
When 12-year-old Josh finally burst out with a confession for the abuse, which didn't involve penetration or oral sex, Ben was shocked and didn't know what to do.
Naomi went on to explain how a series of traumatic events, including the death of their grandfather and a concussion suffered in a car crash, transformed the happy-go-lucky boy into a dark, depressed and angry teen.
"He was angry at God, angry at me, angry at his father, angry at the world, really," Naomi told the court.
Despite his disturbing actions as a youth, long criminal record and confession to his part in the Petit killings, Komisarjevsky's aunt, Carlie Lebatique, doesn't think he deserves the death penalty because he "didn't kill anyone" and suffered a lifetime of abuse.
Article continues below advertisement
"Josh, ever since he was in the womb, has been rejected, attacked, abused and doubted every step of the way by the people that were supposed to love him the most," she told defense attorney Jeremiah Donovan.
Lebatigue, who is Jude Komisarjevsky's younger sister, said, "He's done some awful things, but he needs a second chance, and he has a daughter he loves."
She described her nephew as a "loving dad" and said his execution, "would not be good for his daughter," according to the New Haven Register.
Lebatique played down the serial burglaries and multiple crimes, claiming they were caused by "a selfish, desperate side," and was an example of Josh "acting out" after "horrendous physical and mental abuse."
As Komisarjevsky's close family members have come out one-by-one to testify, the question still remains as to whether his nine-year-old daughter will be called into the court.
Superior Court Judge Jon C. Blue said he will hear arguments on Thursday in a closed court to decide if the young girl, who now lives with her mother's relatives, is brought to testify via a video interview.
Article continues below advertisement