Petit Family Killer Saw A Demon With 'Glowing Eyes,' Testifies Pastor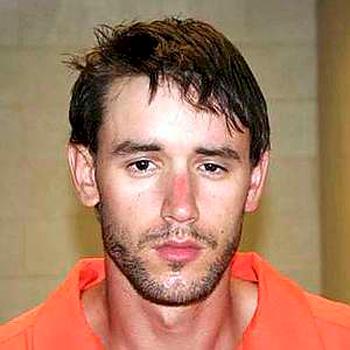 More disturbing testimony in the penalty phase of convicted Petit family killer Joshua Komisarjevsky's trial emerged on Wednesday as his former pastor took the stand, RadarOnline.com is reporting.
In testimony that was delivered like a church sermon, Bryce Whiting told the New Haven, Connecticut court how when Joshua was a teenager the convicted triple-murderer claimed he saw a "specter, a dark spiritual being" that had "glowing eyes" and was "menacing in his appearance," reported the Hartford Courant.
Article continues below advertisement
As RadarOnline.com previously reported, Komisarjevsky was found guilty of 17 counts on October 13 for the grisly murders of Jennifer Hawke-Petit and her daughters, Hayley, 17, and Michaela, 11, and the vicious beating of their father, Dr. William Petit, on July 23, 2007. The same jury who convicted him is now deciding whether he serve life in prison or gets the death penalty.
The Evangelical Bible Church pastor testified that during the supernatural incident, the then-teenage Komisarjevsky said a ghostly creature was guarding a pipe bomb that he kept by the television and made himself.
When church leaders attempted to exorcise the demon they told the troubled teen he had to hand over all his weapons, including homemade spears and sharp objects "to get rid of the devil." Josh told Whiting that he needed the weapons to guard against a gang in town who were trying to hurt him, and the following week he broke into a hardware store to steal more supplies.
The most haunting aspect of the boy's behavior at that time was his blank expression, revealed his pastor. "What I saw in Josh's eyes was nothing. I hesitate to say that… but that to me is something of great concern," said Whiting.
Article continues below advertisement
"It showed me that he had little. He was blank."
The alternative church's board members eventually voted to ban Komisarjevsky from their church because he wouldn't give up his life of crime.
"I'm not someone who goes looking for demons. If he wanted a life with Christ, there were demonic presences the church would have had to deal with," explained Whiting.
The penalty phase continues, and as RadarOnline.com previously reported, the question still remains as to whether Komisarjevsky's nine-year-old daughter will be called into the court.
Superior Court Judge Jon C. Blue said he will hear arguments on Thursday in a closed court to decide if the young girl, who now lives with her mother's relatives, is brought to testify via a video interview.
Just six weeks before he was arrested for the Petit murders in 2007, Komisarjevsky was released from a halfway house following a stint in prison for multiple burglaries and won custody of his then five-year-old daughter, arguing that her mother was in hospital for mental evaluation and drug treatment.