Convicted Petit Family Killer Seeking New Trial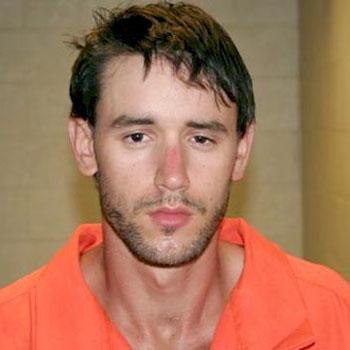 By Debbie Emery - Radar Reporter
Just when Dr. William Petit thought that he could put all the courtroom dramas surrounding his family's massacre behind him and move on with his life, the lawyers for convicted killer Joshua Komisarjevsky have requested a new trial.
Komisarjevsky's attorney filed a motion at the Superior Court in New Haven, Connecticut on Wednesday stating that he should be allowed a new trial because he was not granted a probable cause hearing, despite repeated requests for the constitutionally mandated hearing, reported the Hartford Courant.
Article continues below advertisement
As RadarOnline.com previously reported, 31-year-old Komisarjevsky was found guilty of 17 counts on October 13 for the grisly murders of Jennifer Hawke-Petit and her daughters, Hayley, 17, and Michaela, 11, and the vicious beating of Dr. William Petit in their Cheshire, Connecticut home, on July 23, 2007, and the same New Haven jury later sentenced him to death by lethal injection.
Defense attorneys Jeremiah Donovan, Walter Bansley III and Todd Bussert are now arguing that the case should have been moved out of New Haven because their client never had the chance of a fair trial there, claiming Komisarjevsky's constitutional right to a fair and impartial jury was violated.
"Almost the entire pool of potentially eligible jurors in New Haven County was familiar with the case and nearly as many had made up their respective minds that Mr. Komisarjevsky was not only guilty but also that he should be executed," the lawyers' motion says.
Other reasons noted in the motion include the "highly publicized advocacy of the victims, the configuration of the courtroom, and the emotional effect of a clearly visible Petit posse silently but powerfully advocating that the defendant be put to death."
Article continues below advertisement