Exclusive
Michael Lohan Faces Another Week In Jail In 'Solitary Confinement'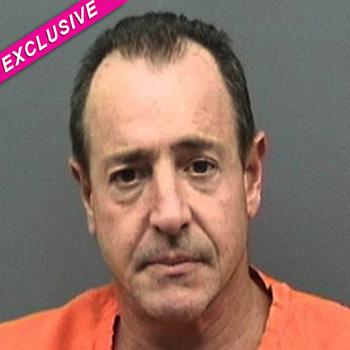 Following a week of bouncing about between court, jail and the hospital, and falling from balconies into bushes, Michael Lohan will be in "solitary confinement" for the next week, RadarOnline.com has exclusively learned.
Lohan is currently being held in a private cell under "administrative confinement" in the infirmary section of Tampa's Orient Road jail, Larry McKinnon, spokesperson for the Hillsborough County Sheriff's Office, exclusively told RadarOnline.com.
Article continues below advertisement
As RadarOnline.com previously reported, Lindsay's 51-year-old dad was denied bail in a Florida courtroom Saturday morning. A frustrated judge refused to let Lohan out of jail before his trial on domestic violence charges.
Michael's next court date is on November 9 at 1:30 p.m., and until then he is expected to be kept where he is - far away from ex-fiancé Kate Major - who he got into an angry altercation with earlier last week.
Lohan, who was ordered not to have any contact with Kate pending his trial, is alleged to have violated that order, and was arrested again after falling 34 feet from a balcony while trying to evade the cops.
His current incarceration means that Lohan will miss daughter Lindsay's next court appearance in Los Angeles on Wednesday, which he had said he wanted to attend.
The troubled Lohan family patriarch was also due to don a pair of boxing gloves to face-off against O.J. Simpson trial witness Kato Kaelin in the upcoming Celebrity Fight Night, which is presented by Alki David and FilmOn.