EXCLUSIVE: Mel Gibson Wants To Strip Oksana Grigorieva Of Custody After Radar Report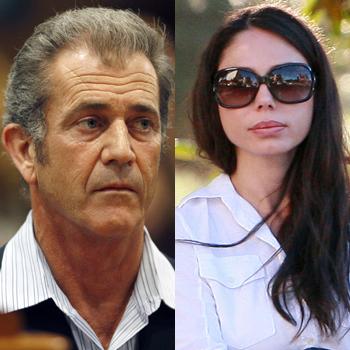 Mel Gibson wants to strip ex-lover Oksana Grigorieva of some of her custodial rights to daughter Lucia because he claims she leaked details about their visitation schedule and secret pediatrician appointments together.
RadarOnline.com broke the story: Gibson told Grigorieva he could not have custody of Lucia last Tuesday, Wednesday and Thursday -- as per their agreement -- because he was planning to suddenly leave California as criminal charges loomed.
Article continues below advertisement
"Mel believes Oksana leaked details about his movements and he says she is not acting in the best interests of Lucia," a source close to the actor told RadarOnline.com.
EXCLUSIVE FIRST PHOTOS: The Injury To Oksana's Teeth
Grigorieva, her lawyers and publicist have all denied leaking the information.
It's not the first time Gibson has used the media's reporting in his court battle with Grigorieva.
Last month, the dad-of-eight lost a round in court after claiming Grigorieva blabbed about what she said under oath in a deposition -- that Gibson beat her during sex.
Article continues below advertisement