Mel Gibson Pleads 'No Contest' To Battery Charge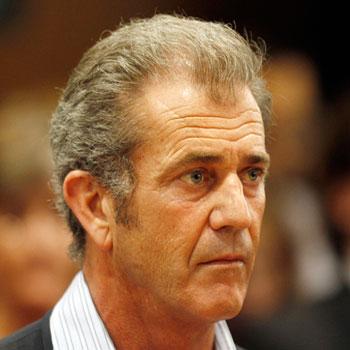 After a prolonged investigation and public scandal, Mel Gibson entered a plea of no contest to a misdemeanor battery charge stemming from his fight with Oksana Grigorieva on January 6, 2010.
The actor received a sentence of three years probation and was ordered to attend 52 weeks of counseling in a domestic violence program. The judge also said he would continue psychological "treatment" he is already under with his doctor.
Article continues below advertisement
Gibson was also hit with a protective order to stay away from Grigorieva.
The most dramatic moment in a day that was pre-scripted came when the judge asked, "Mel Gibson…how do you now plead?"
Watch Mel Gibson live in court on RadarOnline.com.
Mel answered: "No contest, pursuant to People v. West." That plea does not constitute an express admission of guilt but only a consent to be punished as if guilty.
One revelation that surprised some was that Gibson has been in a domestic violence counseling program since January, although he will have to start his court-ordered 52 weeks fresh from today. He was ordered to do 16 hours of community service and pay a small fine. He will perform the community service with a group whose board of directors includes his wife Robyn.
Oksana was not in the courtroom and waived her right to appear.
Article continues below advertisement
EXCLUSIVE FIRST PHOTOS: The Injury To Oksana's Teeth
"I have a good grasp of everything my attorney has discussed with me," Gibson said at one point in the proceedings, referencing attorney Blair Berk, who fought hard to the very end and told the court, "He's entering this plea because it was in the best interest of his children."
"One of the reasons the case reached a disposition was for the benefit of the victim and the minor witness who would have had to testify in this case," the District Attorney said.
RadarOnline.com asked Deputy District Attorney Simone Shaye who the minor witness was and although she would not reveal who, it is Oksana's 13-year-old son, Sasha, as we first reported.
Gibson's no contest West plea will protect him to a certain extent in civil proceedings with Oksana.
The judge ordered the star to finish his domestic violence counseling by March 30, 2012 and also warned him "not to annoy, harass or molest anyone in this case."
MORE ON:
Oksana Grigorieva
Article continues below advertisement
Gibson arrived at the Los Angeles-area courthouse Friday in a white SUV and was wearing a black suit and blue shirt with white stripes but no tie. His long-time publicist Alan Neirob was with him.
Oksana and Mel have a daughter together but their relationship deteriorated into violence on the night that led to Mel's criminal charge. Oksana claimed Mel punched her in the head while she held their infant daughter Lucia. She also said he put an arm on her throat and held her on the bed.
Mel was charged under California penal code section 243 (e)(1). The complaint stated: "On or about January 6, 2010, in the county of Los Angeles, the crime of BATTERY…was committed by MEL GIBSON, who did willfully and unlawfully use force and violence upon the person of Oksana G…" The charge targets a cohabitant or someone who the accused has a child with.
RadarOnline.com published the infamous tapes of Mel apparently admitting to hitting Oksana that night, telling her "you f**king deserved it."
Article continues below advertisement