EXCLUSIVE: Mel Gibson Swaps Custody Dates With Oksana Grigorieva Before Criminal Charges, Another Secret Rendezvous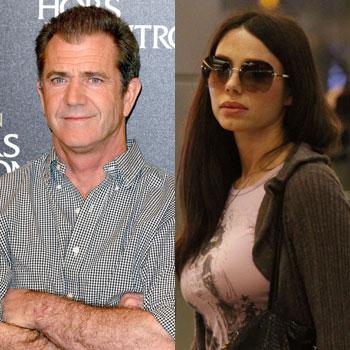 Mel Gibson has told Oksana Grigorieva he cannot have custody of their daughter Lucia next Tuesday, Wednesday and Thursday -- as per their agreement -- as he is planning to suddenly leave Los Angeles, RadarOnline.com has exclusively learned.
His decision comes as prosecutors prepare to file criminal charges against the Hollywood superstar for hitting Grigorieva, 41, as soon as Monday, as this website first reported first reported.
Article continues below advertisement
A charge of domestic violence/corporal injury involving a former cohabitant is looming for the 55-year-old Oscar-winning actor/director, law enforcement sources have told RadarOnline.com.
It can be prosecuted as a felony or misdemeanor.
If convicted of a felony, the Lethal Weapon star could face up to four years in state prison; if convicted of a misdemeanor, which is more likely, he could face up to one year in county jail.
What's more, RadarOnline.com has learned Gibson and Grigorieva attended a second doctor's appointment in Los Angeles on Monday.
We broke the story: the pair secretly saw each other at a pediatrician appointment about three weeks ago.
Our said said, again, the second rendezvous a friendly encounter and "Mel seemed to have pent up hostility toward Oksana".
Grigorieva has claimed Gibson punched her in the head on January 6, last year, at his multi-million dollar Malibu mansion, knocking out two veneers on her upper front teeth while she held their then-infant daughter.
Article continues below advertisement