Exclusive
EXCLUSIVE: Mel Gibson & Oksana Grigorieva's Secret Meeting -- It Wasn't Friendly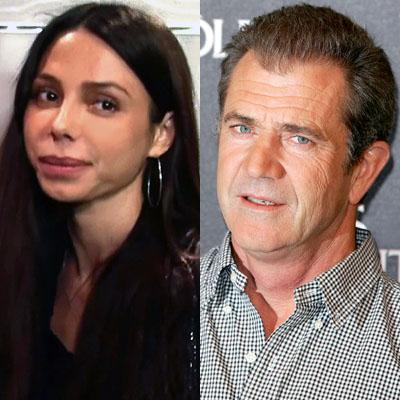 Oksana Grigorieva secretly saw her ex-lover Mel Gibson at a pediatrician appointment in Los Angeles two weeks ago, and it wasn't friendly, RadarOnline.com has exclusively learned.
The Russian musician had a clandestine rendezvous with the Lethal Weapon star at a doctor's clinic, but we can reveal it was a far from peaceful encounter.
A witness told RadarOnline.com: "Mel seemed to be hostile toward Oksana."
Article continues below advertisement
"Despite all their battles, Mel and Oksana came to a private agreement to co-parent for Lucia," a pal, who is close to the situation, told RadarOnline.com.
"Oksana invited Mel during her custodial time to the pediatrician's appointment because she thought both Mel and Lucia would like it.
"Even though Mel was supposedly hostile to Oksana, she did not engage with him and has told friends that she is prepared to continue this as a move toward co-parenting."
The meeting was sanctioned by a Los Angeles judge who is presiding over the pair's custody battle over their baby daughter Lucia.
Before the encounter, the pair hadn't seen each other since November 10 when both appeared in a Los Angeles courtroom for a custody hearing.
The former couple have been viciously sparring for months over custody and financial issues after reaching a private agreement.
Grigorieva had previously sought a restraining order against Gibson, 55, from a family law court, alleging the Hollywood star got violent with her on January 6, 2010.
Article continues below advertisement