Exclusive
EXCLUSIVE: Demi Lovato Punch Victim Settled For 'Way Less' Than $100K: Source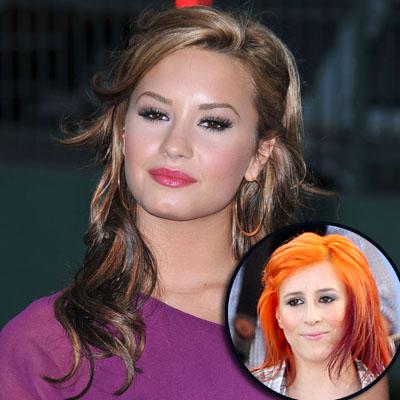 The Demi Lovato one-punch that gave dancer Alex Welch a bruised eye was a cheap one -- worth "way less" than $100,0000, according to one of her closest pals, who spoke exclusively to RadarOnline.com.
We've learned that Welch, 21, secured what some friends consider a minor financial settlement with the Disney starlet who whacked her in the face during the Jonas Brothers international tour in October last year.
Article continues below advertisement
What's more, Welch -- a member of the Beat Freaks from America's Best Dance Crew -- plans to donate a significant slice of the windfall to an anti-bullying campaign.
"It's not like she got a large settlement," Welch's pal told RadarOnline.com.
"When you consider after giving away some of the money to an organization, she's not going to get much out of it in the end."
Lovato is still receiving treatment at a undisclosed treatment center after the incident with Welch.
In an interview with PEOPLE, Welch said Lovato became upset because "she had gotten in trouble" for her behavior the previous night.
Tour managers later questioned Lovato about her conduct. However, the Camp Rock star suspected one of the dancers had tattled on her.
Not long after, Welch recalled how Lovato "pulled the dancers in a room and threatened: 'If I find out who told on me..."
What happened next lead to the Lovato deciding to enter treatment and address her "physical and emotional issues."
MORE ON:
hollywood happenings
Article continues below advertisement