Dancer Details Demi Lovato Attack: 'I Haven't Gotten An Apology'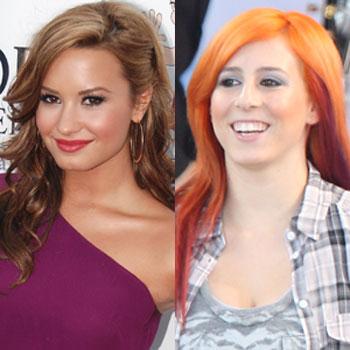 Alex Welch, the dancer who was punched by Demi Lovato, has broken her silence about the incident which set in motion Lovato's admission into a treatment center for "emotional and physical issues."
"To this day, I haven't gotten an apology. I've heard nothing," Welch told People. "That's sad if you think that person is your friend."
The 21-year old dancer then chronicled the incident which occurred five weeks ago while the two were on a plane heading to the next destination on the Jonas Brothers tour.
Article continues below advertisement
Before the flight, Welch says Lovato assembled all her dancers into a room to threaten them into admitting who told told tour managers about her questionable conduct during a night out the evening before. Welch claims she remained silent during the meeting since she didn't witness the events in question and didn't tattle on Lovato. "I felt, honestly, I didn't say anything and didn't think twice about it," she said.
However, hours later, Lovato and Welch had their infamous altercation. "We were on the plane with the Jonases having this awesome time and I didn't get a call or text from Demi or a 'hey, you got a problem with me,' nothing. And she walks up and punches me and literally walked away and got in her seat."
Shortly after, Lovato left the tour and checked into a treatment facility.
Lovato's camp said they are actively speaking with Welch's lawyer to "resolve this as quickly as possible."