Exclusive
EXCLUSIVE: Shocking Charge! Demi Lovato Caught On Video Snorting Cocaine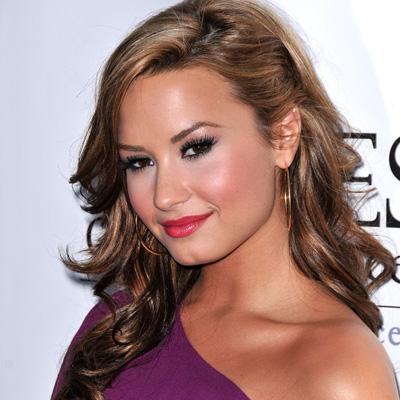 Disney starlet Demi Lovato is caught on camera snorting cocaine in a shocking booze and drugs binge - that's the shocking charge being made to RadarOnline.com.
A friend who witnessed the 18-year-old do lines of coke at a party in North Richland Hills, Texas, told RadarOnline.com: "Demi was belligerent, being slutty and doing coke all over the house. The guy who hosted the party shot multiple videos of this and what I've seen with my eyes, Demi is screaming, 'F**k all of you, I'm famous, I don't care what any of you think of me the whole world loves me.' He shot her in the bathroom as she was finishing a line (of cocaine)."
Article continues below advertisement
It is the video that will rock Disney and one of its biggest stars and if released publicly, will stun millions of fans around the world.
In the footage, Lovato can be seen snorting the drug through a rolled up bill, according to the amateur cameraman who captured the images.
RadarOnline.com has not viewed the tape, which is being shopped to various media outlets, despite repeated requests.
Lovato was on an international tour as a special guest of the Jonas Brothers, but left the tour over late last month to enter an undisclosed facility, to be treated for "emotional and physical issues she has dealt with for some time", her rep said.
RadarOnline.com's sensational video revelation follows a second student, Brian Payne, telling Life & Style that he too saw Lovato doing cocaine at the same party on December 28 last year.
"She was doing line after line like a pro - and she was 17 at the time," he said, recalling the wild party they attended after a concert by the band Neon Indian at the Granada Theater in Dallas.
"I just remember her doing it as if she had been doing it for a long time. It didn't seem like something new to her."
Article continues below advertisement
Lovato had to be kicked out of the party because she was "out of control", a source told RadarOnline.com.
Today Lovato faces her biggest fight yet - to get her life back on track.
Those close to Lovato also told RadarOnline.com she had emotional problems with being bullied, cutting herself and body image issues.
As RadarOnline.com previously reported, Lovato was also involved in an altercation with back-up dancer Alex Welch - an incident that left Welsh bloodied and bruised.
Lovato had accused Welch of telling on her to tour managers and Lovato's stepfather, Eddie De La Garza, detailing how she and others had been partying.
Lovato confronted the young dance and "there was a short, physical altercation," said one source, adding that it was "one-sided".
This blockbuster video development follow concerns voiced to RadarOnline.com by well-placed sources that Demi - who is star of Disney's Camp Rock movies and the sitcom Sonny With a Chance - has been acting erratically in recent months.