Exclusive
EXCLUSIVE PHOTOS: Demi Lovato - Before She Was Famous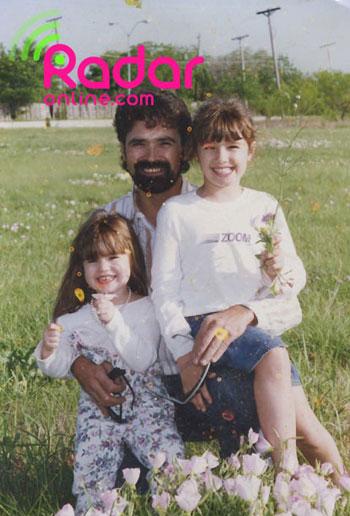 Before she struggled with emotional and physical issues, teen sensation Demi Lovato was an adorable youngster, and only RadarOnline.com can take you inside her childhood photo album.
"Demi was the most lovable child ever," her father, Patrick, told RadarOnline.com. "She and her sister Dallas did nothing but laugh and have fun all the time."
Cute as a button, Demi posed with flowers in her hand with her dad and sister in one photo.
Article continues below advertisement
"We always had a good time, me and Demi and Dallas," Patrick said of his now 18-year-old daughter, who according to her rep, "has decided to take personal responsibility for her actions and seek help."
Said dad: "I always knew she could be a star, but I worried about the pressures she'd have in Hollywood.
"I want my little partner back, I want Demi to come back to me... I know she's doing well and she's going to pull through this."