Exclusive
EXCLUSIVE: Fans Gave Me Death Threats, Says Demi Lovato's Dad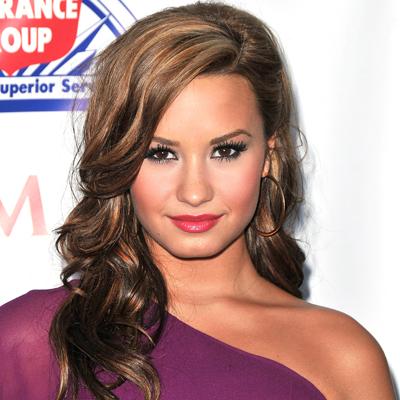 Demi Lovato's dad is the target of chilling death threats amid fury over his declaration that the pressures of Hollywood forced his 18-year-old daughter into rehab.
One threat carried the terrifying warning: "You're gonna die for what you did to her."
The sick rant accused Patrick Lovato of being "responsible for where Demi's at now" after he spoke out to RadarOnline.com, claiming the pressure of showbiz got to the Disney starlet.
Article continues below advertisement
"There are a lot of pressures," Patrick, a former musician, said.
"That is one of the things I worried about when she signed with Disney. It's just going to happen."
The hate-filled tirade - made to his landline phone at his home in Texas - followed another instance where someone nailed a note to his fence, warning him: "You're dead."
"I don't care, let them come at me," a defiant Patrick exclusively told RadarOnline.com, late on Thursday night.
"I'm not responsible for where Demi is right now... I love my daughter," he said.
He has not reported the threats to police.
Demi entered rehab for treatment for her 'emotional and physical issues', after pulling out of a high-profile world tour supporting fellow Disney stars The Jonas Brothers.
A representative for Lovato said she "decided to take personal responsibility for her actions and seek help".
Article continues below advertisement
Patrick - who split with Demi's mom, Dianna, a former singer and cheerleader, in 1994 - admits he has not seen or spoken to his famous daughter for sometime.
Dianna is reportedly furious over the comments Patrick made, with one unnamed source claiming he "knows nothing about" her.
Disney's lawyers also warned Patrick from speaking out.
However, he told RadarOnline.com: "No one has contacted me... If they want to I'm here and I'm available."