Exclusive
EXCLUSIVE: Demi Lovato Close To Settling Case With Dancer She Punched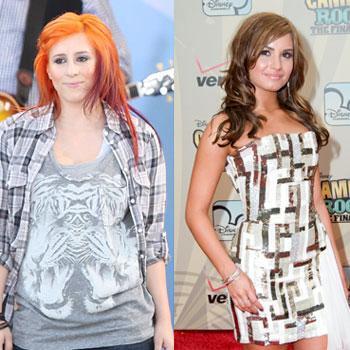 Even before it hits court, troubled Disney starlet Demi Lovato has moved to settle her dispute with a back-up dancer she punched, RadarOnline.com has exclusively learned.
Alex Welch's high-powered lawyer Donald Karpel revealed he and Demi's lawyers are moving towards a settlement.
"Alex is seeking a settlement, an apology from Demi and a donation made to a charity of her choice," Karpel told RadarOnline.com.
Article continues below advertisement
Karpel said that he is working with the firm that representing Lovato and "has faith that we will reach an amicable settlement."
Welch was scheduled to do an on camera interview with RadarOnline.com and other media outlets on Tuesday, but Lovato's camp asked the young dancer to hold off on interviews while their case is being negotiated.
The dancer, 21, who received a black eye in the incident five weeks ago, told RadarOnline.com: "I hope to get this settled and put this behind me."
As we exclusively reported, Welch has been seeking medical attention for the injuries she claims she received when Lovato hit her.
Jesse Derris, a spokesman for Lovato, told RadarOnline.com: "Demi's attorneys have had an initial discussion with Mr. Karpel. They are exploring the possibility of an amicable resolution of this matter. We do not plan on making further public comments during this process."