PHOTOS: Hollywood's Working Girls!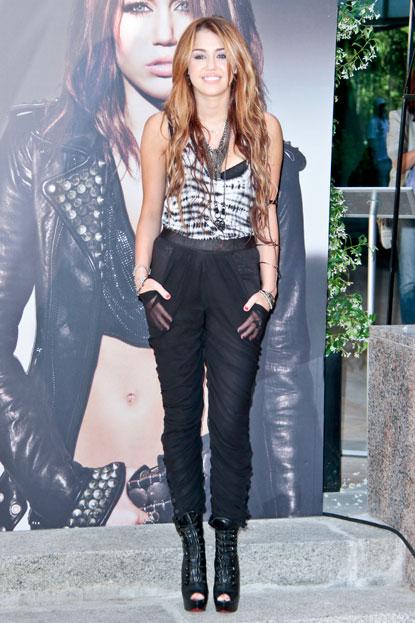 Refusing to rest on their laurels, these singers, supermodels, actresses and talk show hosts show that hard work and long hours always pay off in the end.
RadarOnline.com has compiled photos of twenty gorgeous stars who have proved to be more than just a pretty face, continually expanding their empires and changing the world one day at a time.
Heidi Klum isn't your average supermodel! The Victoria's Secret model was blessed with an Angelic face, a heavenly body, and most importantly, a beautiful mind. In addition to being the host, judge and executive producer of Project Runway, the 37-year-old German has several cosmetic and clothing lines under her wings, acted in several films and television shows and is the devoted mother of four children.
Article continues below advertisement
When Jessica Simpson was belting out Sweet Kisses from the stage in crop tops and booty shorts, many people thought the beautiful blonde was just another one hit wonder, but the Texas native proved them wrong! After her successful MTV reality show Newlyweds: Nick and Jessica run ended (as did her marriage to boy-bander Nick Lachey!) Jessica attempted to become a big screen babe, but the world refused to embrace her acting attempts. Refusing to quit, the Operation Smile International Youth Ambassador started launching her own cosmetic and fashion lines, which ranged from perfumes to affordable footwear. According to Forbes Magazine, Jessica's retail empire now brings in a whopping $500 million per year!
How about Angelina Jolie, who decided that there was more to life than being one of the sexiest Academy Award-winning actresses of all times?  After growing out of her bad girl stage, the sultry brunette has gone on to change the world through her charitable contributions. The Goodwill Ambassador for the United Nations High Commissioner for Refugees splits her time between acting, directing, charity and raising her ever-growing brood with love Brad Pitt.
Article continues below advertisement
And who says a Playmate of the Year has to quit after she scores top bunny honors? After achieving sexy status in the popular men's magazine and hosting MTV's dating show Singled Out in the mid-1990's Jenny McCarthy worked her way onto the big screen, going on to write several books and make limitless charitable contributions in the area of autism, a disorder her son was diagnosed with in 2005.
From reality stars like Kim Kardashian and Lauren Conrad to big screen bombshells Reese Witherspoon and Cameron Diaz, find out which stars work harder than the rest in RadarOnline.com's special photo feature.