PHOTOS: Project Active-Wear! Heidi Klum For New Balance Hits Amazon.com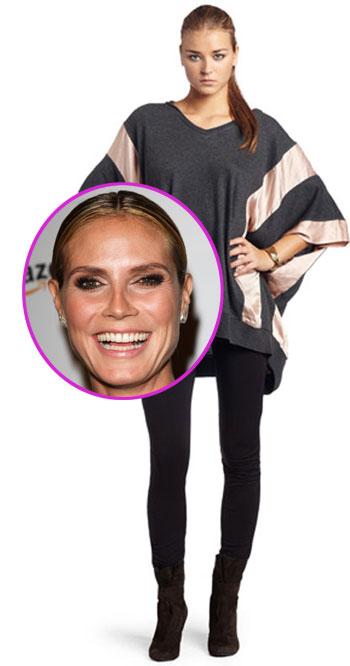 Whether crawling the catwalk at fashion week or hosting one of the hottest shows on television, Project Runway, Heidi Klum is best known for her contribution for high fashion. The supermodel turned a la mode mogul is taking a break from the glamour and glitz of designer duds, launching a totally hip and functional action-wear line with New Balance last week in New York City.
The extensive collection of totally chic separates, combines fab fashion with functional workout wear, incorporating all the latest trends. From army green crops tops and poncho-style sweatshirts to two-toned graphic patterns, the entire collection evokes Klum's modern yet classic style.
Article continues below advertisement
Heidi Klum for New Balance is available exclusively on Amazon.com, with a price range of $32 to $168.