First Lady Michelle Obama Beats Pal Oprah On Forbes 2010 Most Powerful Women List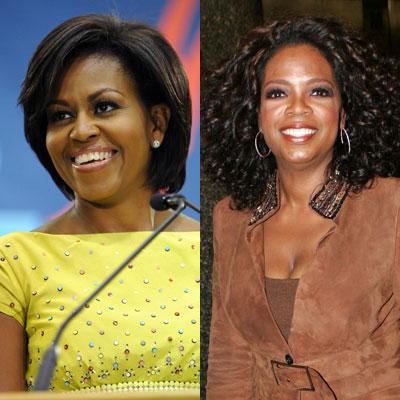 Michelle Obama was crowned Forbes Magazine's Most Powerful Woman of 2010, RadarOnline.com has learned, as the First Lady edged other big names such as Oprah Winfrey (#3), Hillary Clinton (#5) and Lady Gaga (#7) for the honors.
High-profile celebs spiked in this year's ratings as opposed to a year ago, when German Chancellor Angela Merkel captured the title, while First Lady Michelle Obama was ranked #40, with Winfrey camped next to her at #41.
Article continues below advertisement
EXCLUSIVE DETAILS: Oprah And BFF Gayle Go Camping At Yosemite
The list, which was released late Wednesday, draws from a pool of fields including politics, business, entertainment, lifestyle and media to compile the annual rankings.
Other notable names on the list include Ellen DeGeneres (#10); Sarah Palin (#16); Angelina Jolie (#21); Madonna (#29); Chelsea Handler (#35) and Twilight author Stephenie Meyer (#49).