Exclusive
EXCLUSIVE DETAILS: Oprah And BFF Gayle Go Camping At Yosemite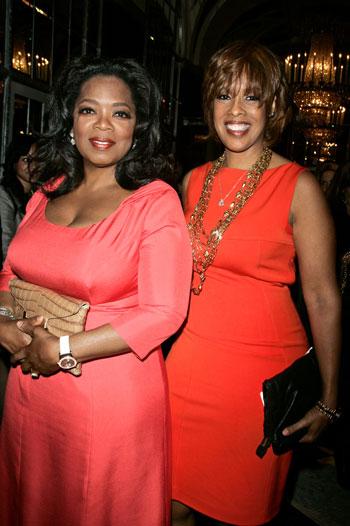 Daytime talk show queen Oprah Winfrey gave up the comforts of her home last weekend to rough it in the woods of Yosemite with best friend Gayle King.
RadarOnline.com has learned the dynamic duo was spotted at an REI store Friday morning in Fresno, California shopping for camping supplies on their way up to Yosemite National Park.
"We talked a little bit and she told me they were headed up to Yosemite," fellow shopper Nina Baker told RadarOnline.com of her unexpected run-in with Oprah.
Article continues below advertisement
"She was super nice and said they had never been camping before together so she was excited."
Baker told RadarOnline.com that Oprah and Gayle spent about an hour in the outdoor gear store before getting a lesson on how to operate their newly purchased pop-up tent trailer.
"I didn't think Oprah was the type to do tents but her and Gayle scooped up all sorts of supplies," Baker said.
"They bought sleeping bags, lawn chairs, water bottles and fanny packs too."