Guess Who's Paying To Fly Oprah's Audience To Australia? It's Not Her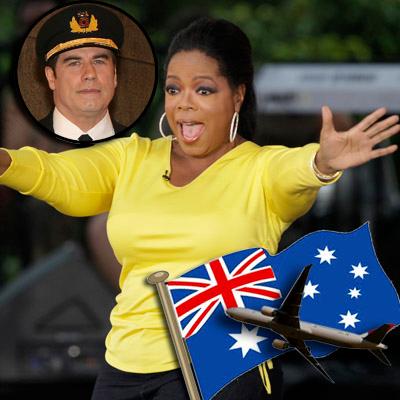 Australian taxpayers are footing the $2.3 million bill for Oprah's Ultimate Australian Adventure, the upcoming 10-day televised visit from Oprah Winfrey and 450 of her crew members and studio audience, according to the Australian Broadcasting Corporation.
Martin Ferguson, the country's tourism minister, gathered state and federal funding in what he dubbed "a major coup," as he believes the exposure from Winfrey's huge audience will serve as a major endorsement for the country's tourism industry, RadarOnline.com has learned.
Article continues below advertisement
The Australian government will send an additional $1 million to help fund the trip, according to the Sydney Daily Telegraph.
The talk show icon announced the trip to great fanfare during her season premiere earlier this week, and also gave her studio audience Motorola Smart phones. John Travolta will pilot the flight taking Winfrey and the others to Australia.
Winfrey, 56, said last November that this season will be her last. She will launch her new Oprah Winfrey Network on cable New Year's Day.