Exclusive
EXCLUSIVE: Lindsay Lohan In Talks To Appear On Oprah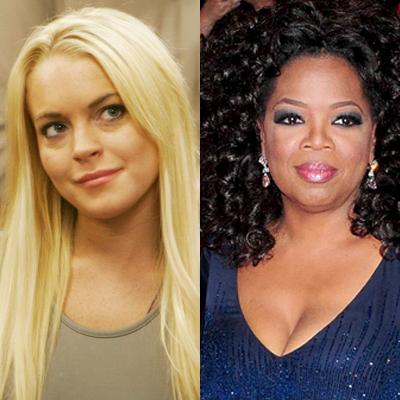 It looks like Lindsay Lohan is ready to tell her own story.
RadarOnline.com has learned exclusively that the troubled Mean Girls star is currently in talks to appear on the Oprah Winfrey Show, which begins its final season on Monday, September 13.
While the deal has yet to be finalized, a source says that talks between Lindsay and Oprah's team are going well.
The outcome is "looking very good" the source said.
Article continues below advertisement
"Things are heating up in a good way," the source added. "Definitely some good conversations. We're crossing our fingers it works out for Oprah's last season."
A source close to Lohan confirmed that the actress is currently weighing her options: "Several entities are being considered, and no decision has been made and won't be for awhile."
The Lohan source also said that the show initiated the talks with the actress' team.
Since leaving treatment at the UCLA Medical Center at the end of August, Lohan has shied away from doing any press. Her last interview was with Vanity Fair, which was conducted shortly before she entered jail in July.
After 25 seasons, Winfrey's last episode will air on September 9, 2011.
When contacted by RadarOnline.com, a rep for The Oprah Winfrey Show said, "nothing has been planned"; the spokesperson did not deny that talks are underway.