Exclusive
EXCLUSIVE: Oksana Charges -- Mel Doesn't Look After Lucia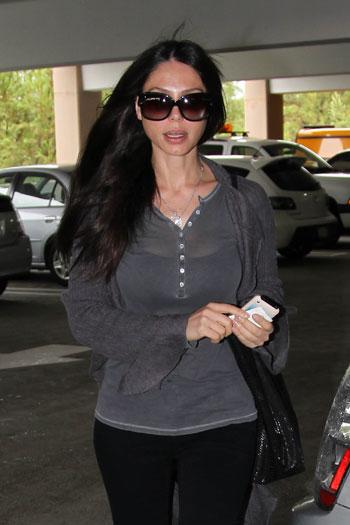 Oksana Grigorieva's newest lawyer, Lisa Bloom, told RadarOnline.com in an exclusive video interview "there are some issues" with the Russian musician's daughter Lucia, but refused to detail what.
According to multiple sources connected to the couple's bitter dispute, Oksana, 40, is now charging Lucia's father, Mel Gibson, isn't looking after the child during his weekly visitations.
A Los Angeles judge has ordered Mel gets custody of the tiny tot each Tuesday and overnight on Friday and Saturday.
Article continues below advertisement
"When Lucia is returned to Oksana from Mel, the child is agitated, often appears to have a cold and her sleep pattern has been altered," said a source, with knowledge of the situation.
"Lucia is not getting the same love and attention that Oksana gives her."
And the sources point to one notable difference in Mel and Oksana's parenting — the mom sleeps in the same room as the daughter, while the father doesn't.
Article continues below advertisement