Exclusive
EXCLUSIVE: Oksana To Play Piano For Oprah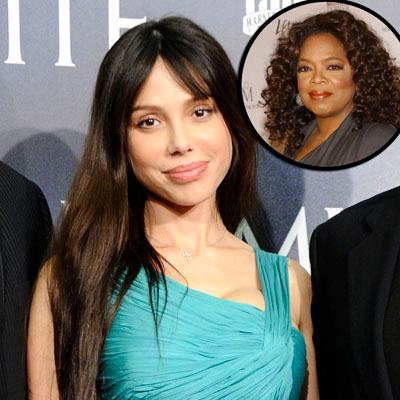 Oksana Grigorieva agreed to spill all about Mel Gibson to Oprah Winfrey on the one condition: she could sing and play the piano too.
"Oksana will be performing on the show in addition to answering questions about the scandal," one source, with knowledge of the deal, told RadarOnline.com.
"She is proud about her musical talents — as she should be — and she wants to make sure that her daughter, Lucia, can look back at her mom when she grows older and also be proud."
Article continues below advertisement
RadarOnline.com was first to report details about the Russian musician's negotiations with Oprah.
The tell-all deal has been sealed, although neither party will confirm it publicly yet.
We're told a filming date has not yet been locked down, but it's known Oprah has been in California this week.
It won't be Oksana's first interview; she spoke to RadarOnline.com, in July, in which she claimed the Oscar winning actor-director was "trivializing domestic violence".
Article continues below advertisement