Exclusive
EXCLUSIVE: Oksana Claims She Was Threatened With Jail & Deportation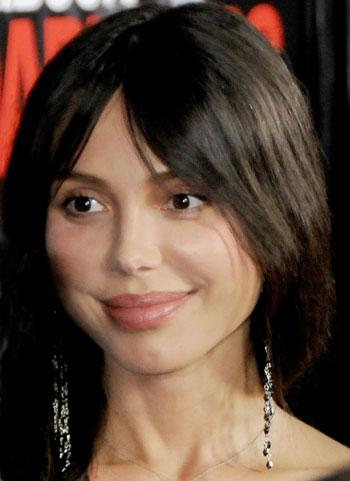 Oksana Grigorieva has claimed she was threatened with jail, deportation and the loss of her two children if she didn't sign an agreement to destroy Mel Gibson's taped rants, RadarOnline.com has exclusively learned.
The aborted peace talks — first reported by RadarOnline.com — have become a crucial to the case, after it emerged Mel Gibson's camp had sought Oksana's agreement to destroy "evidence" -- including the hate-fuelled and expletive-laden tapes, in exchange for $15 million.
Article continues below advertisement
Oksana signed the agreement — ensuring "evidence" such as "recordings, audio tapes, emails, text messages, videotapes and photographs" would be wiped out — but reneged at the critical moment.
Oksana's lawyer, Daniel Horowitz, has told RadarOnline.com, exclusively: "The only reason she would have signed the draft agreement as she did was because she was threatened and told she would go to jail, be deported and lose immediate possession of her children."
"Oksana refused to sign the formal agreement because she did not want Mel Gibson to have overnight custody of their child. Having seen the violent nature of his temper she was concerned for the safety of her child as well as herself.
Two retired judges oversaw the dispute, which took place May 15 and 16 and lasted approximately 12 hours, each day.
Horowitz told RadarOnline.com, "The role of the attorneys and the retired judges in the creation of this document are probably a major subject of scrutiny and I personally would not to participate in this kind of negotiation, because it is morally ambiguous."
MORE ON:
Oksana Grigorieva
Article continues below advertisement