'Scary' Chelsea Exposed! Former Handler Employee Reveals More Boss From Hell Claims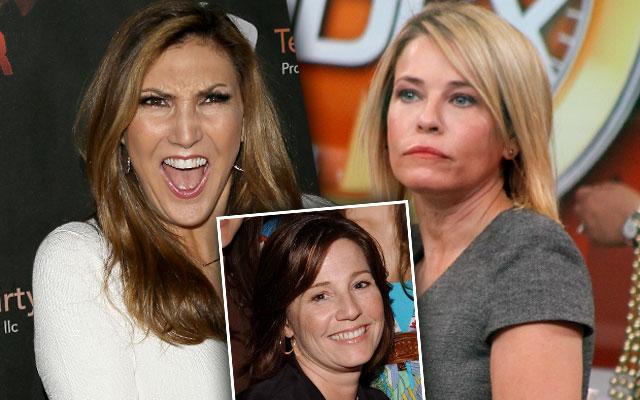 Heather McDonald isn't the only one who thinks Chelsea Handler could use a few HR pointers. Another former Chelsea Lately writer, Lisa Sundstedt, told RadarOnline.com that her former boss can be "scary" and a terrible friend.
Sundstedt, who wrote for Chelsea Lately during its first season, said that while on the show, she and Handler were close. Unfortunately that didn't last, she told RadarOnline.com.
"I actually don't talk to Chelsea anymore because I think I'm one of the people she quote, 'dumped.' I haven't talked to her since I left the show," she said. "She just never talked to me again. I think she gets over people. You know if she doesn't need you in her life anymore. Its like ok, 'I don't want anything to do with you anymore.' I can only surmise that's what it is."
Article continues below advertisement
Since accepting another job, Sundstedt confessed to trying to reach Handler and rekindle their once-thriving friendship.
"I tried to contact her a couple of times over the years just to say congratulations on all your success and I miss you and she never responded, so that's disappointing. We were very close—we were very close friends when I first started working on Chelsea Lately," she told RadarOnline.com. "I would consider her one of my best friends and we hung out a lot. I miss her and I'm disappointed. She does tend to, I don't know if you call it dump people, but just move on. "
Lundstedt said she believes that her friendship ended because of Handler's newfound fame. While they worked together, the comedy star show hadn't caught on yet.
"I left the show to go do another job and she got very busy and she got famous. Prior to me leaving she wasn't famous yet," she somberly recalled to RadarOnline.com. "Her show was just a little show that people weren't watching yet and then the show blew up and she just didn't respond to any of my emails anymore."
Article continues below advertisement
Before then, the former Chelsea Lately writer said that working on the show was fun despite her boss being a little daunting.
"I can understand her being afraid of Chelsea. Chelsea's tough. She's got a tough personality. She knows what she wants. She can be a little scary but I wasn't really scared of her because we were really tight and close," she said.
The former writer also criticized McDonald for both bashing Handler on the radio and for allegedly trading in stories for photo appearances in US Weekly.
"You know, I kind of feel like Chelsea gave Heather a career. She hired her for seven years and if it wasn't for her, I don't think Heather would be in the position she's in," she told RadarOnline.com. "You know I'm friends with Heather so I don't want to badmouth her or anything but reading that Chelsea said Heather sold tabloid stories is pretty sh**ty."
Nonetheless, Lundstedt said she believes that her former co-worker had no idea that her comments about Handler would become a major headline, but the showdown may have been exactly what she wanted.
Article continues below advertisement
"I suspect Heather probably went on this little podcast, shared her experience on Chelsea Lately and had no idea that it would blow up. I think Heather likes publicity. I think if she had any indication that was going to happen she wouldn't have said what she said," she explained to RadarOnline.com. "I would assume Heather regrets doing that. Yeah it is the news of the week and I guess Heather—now everybody knows who she is. It probably helped her career."
As RadarOnline.com previously reported, McDonald went on Allegedly with Theo Von & Matthew Cole Weiss and said that her former boss was scary and was in the wrong for not telling employees when she left the show.
Handler shot back and angrily told her side of the story to told radio hosts Jenny McCarthy and Howard Stern yesterday.
"She would never say anything my face. She would only say that on the radio," she told McCarthy. "She would never because she's f***king scared and she should be. Now she should really be scared! What a loser."