Chelsea Handler Tells Howard Stern That Heather McDonald 'Betrayed' Her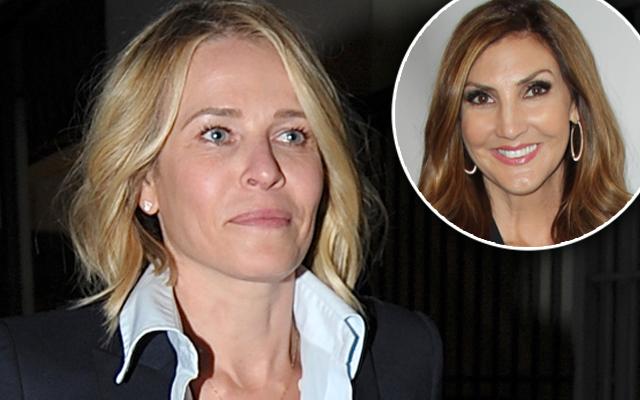 Chelsea Handler is continuing her radio crusade against ex-costar and former friend Heather McDonald! In an interview with Howard Stern on Tuesday, the blonde comedian said she felt "betrayed" by her brunette sidekick, and should have fired her years ago.
Handler, still angered by comments McDonald made on Allegedly with Theo Von & Matthew Cole Weiss, explained to Stern that they worked together for eight years, and she felt "betrayed" when she found out the McDonald was allegedly leaking stories to magazines in exchange for pictures.
Article continues below advertisement
"When I found out at work that she was trading stories to Us Weekly about my personal life in exchange for having photos run in the magazine that is when I could have fired her," she told Stern.
"I didn't fire her," she continued. "She had a job for four more years. I never hung out with her personally again … so I hope she was living in fear."
Handler went on to address McDonald's comments about her not consulting staff when she decided to no longer do Chelsea Lately.
"And then she made a comment about me not discussing my renewal, when I was quitting my job," she told Stern. "Why the f**k would I talk to her about what I was doing? She's a writer on my show. She's not my partner!"
McDonald said she was "living in fear" of Handler, but the feisty comic was quick to dismiss that claim yet again.
"She went on tour with me the last year of my show, so if she's so scared of me … She was opening for me in places like, you know, Northern California at a winery. She's so full of sh*t," Handler added.
As RadarOnline.com previously reported, Handler angrily bashed McDonald on SiriusXM Radio with Jenny McCarthy earlier that day as well.
"She would never say anything my face. She would only say that on the radio," she told McCarthy. "She would never because she's f***king scared and she should be. Now she should really be scared! What a loser."
Whose side are you on? Let us know in the comments!